You can learn a lot about a city from its street art scene: political views, cultural expression, sense of community and local pop culture references are all conveyed in the murals and messages adorning buildings, bridges and sidewalks. And what was once a fringe form of art, often seen more as vandalism than creative expression, has become something that many cities now support and encourage. More and more, local businesses are hiring street artists to decorate their buildings, and street art tours are hugely popular with tourists on the hunt for the next Banksy. Of course, there are still some cities that have embraced the street art community more than others. Here are some picks for the world's best.
Toronto
Toronto is one of the best cities for street art and graffiti in North America — plus it's just an easy city for walking around, which makes it the perfect place to go on an all-day street art search. The best spots to check out are all the alleys along Queen Street West, especially near Spadina Avenue. Chinatown and Kensington Market are fabulous, too for finding great artwork (and great dim sum and coffee). Head further west to find art hidden in the alleys in gritty Parkdale, too.
Paris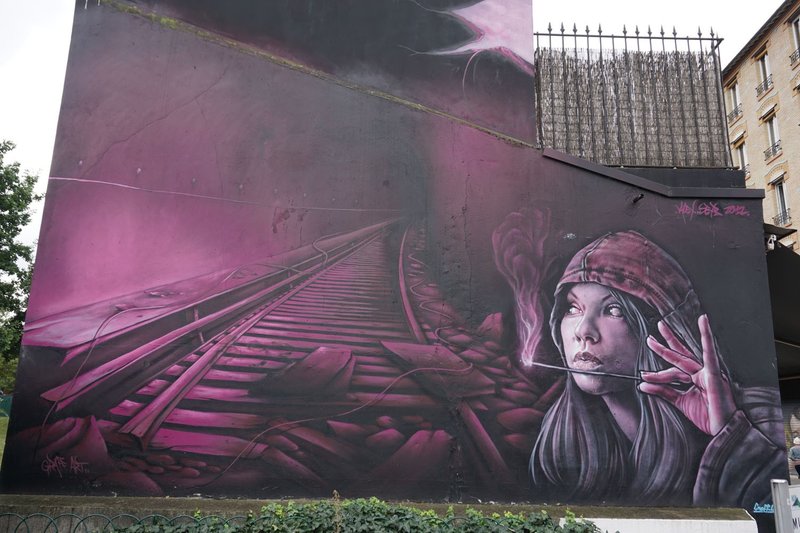 Paris has a lot of fantastic neigbourhoods for street art — and much of it is hidden. You'll walk through an area that appears totally graffiti-free by day, but at night when the store shutters come down, you'll discover they're covered in artwork. Best spots: Les Frigos and all of the Belleville neighbourhood, specifically Dénoyez Street. If you have a bike, go along the canal de l'Ourcq. My favourite place in Paris is definitely "les puces" of St-Ouen.
Miami
Miami is a major destination city for street artists and enthusiasts because of the Art Basel art fair. At the beginning of every December, walls are repainted and it's just a huge fiesta. But you don't just have to come during the festival. Year-round, areas like midtown in the Wyndwood district are street art havens, home to hidden murals by world-renowned contemporary artists such as Retna, Chor Boogie and Trek 6.
New York City
One of the birhtplaces of graffiti! (NYC shares the claim with Philadelphia, depending who you ask.) Plus, it's New York, which means there's so much to see and do even after you've taken in all the art. Right now all the best spots to see the most street art are in Brooklyn: Williamsburg, Bushwick and also now in Red Hook. In Manhattan, the best places are the Lower East Side and Chinatown for graffiti.
San Diego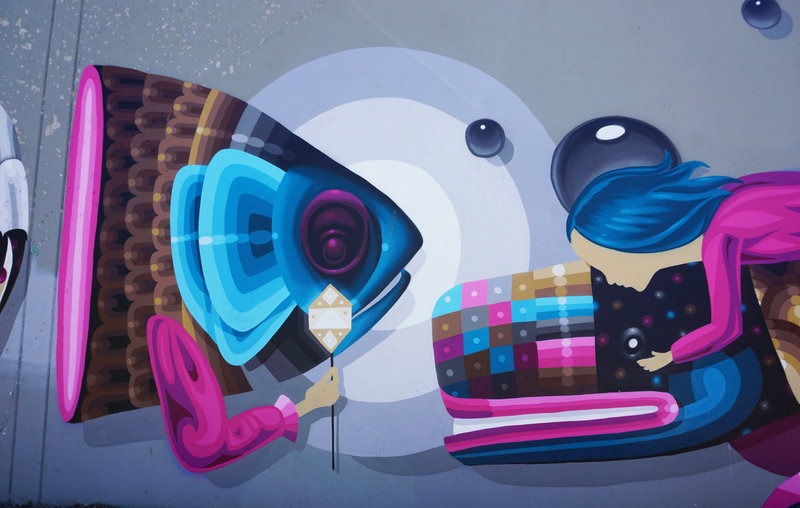 If you're new to the street art scene, San Diego may not jump to mind, but those in the know know that the city is home to one of the largest collections of outdoor murals in the US. Best spots: Makers Quarter, Writers Blok, Little Italy, Barrio Logan and Logan Heights.
Mexico City
The city may be known for its ancient history, but its modern (street) art is definitely worth exploring. You'll find artwork everywhere — on the sides of buildings, along underpasses, and anywhere else there's a slab of concrete space to be decorated. The main places to see graffiti and street art are in Doctores, La Condesa and the Historic Centre.
Lima
Lima's thriving street art scene had to suffer through a few hurdles — such as when mayor Luis Castañeda Lossio painted over some 60 murals in 2015, claiming they didn't match the city's esthetic. The response? Street artists protested in droves and launched a pro-street-art movement that's still going strong. Most of the murals are in the Barranco neighbourhood. For graffiti, check all the neighbourhoods along the Republica expressway.
Los Angeles
The city may be known for glitz and glamour, but it's also got a very cool graffiti scene that too many people miss while wandering around Hollywood. Take a break from the Sunset Strip and check out the street art and graffiti happening in Downtown LA and the Art District. Also be sure to check out the alleys along Melrose.
Rio de Janeiro
Illegal until 2009, street art in Rio de Janeiro has made up for lost time. Today, street artists are being recruited for major events in the city, such as the World Cup and 2016 Summer Olympics, and many Brazilian artists have gone on to achieve international recognition. The hot spots for graffiti and street art are in the Lapa district and in the downtown area.
Berlin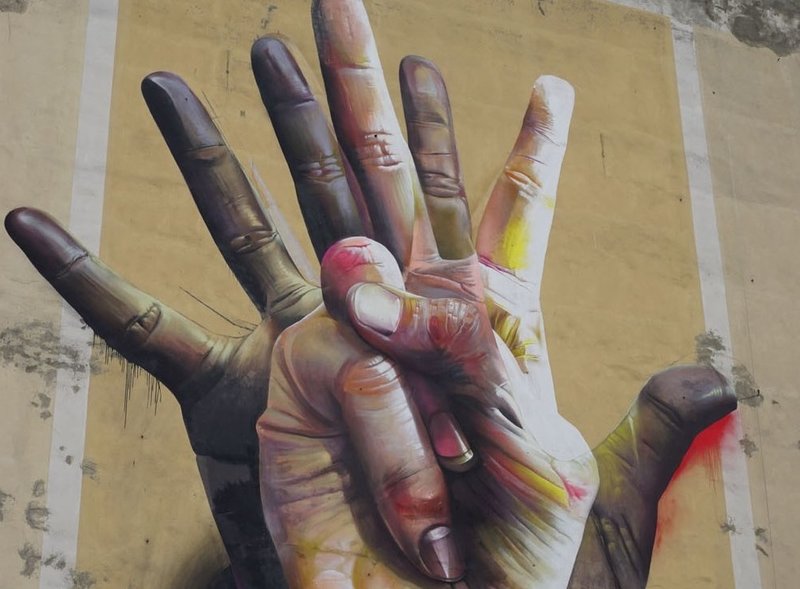 Weird, wonderful, wild Berlin. Of course it has to be included in any street art round-up. To find the best work, go east! There is way more graffiti and street art on the east side of the city. Best spots are around the Cassiopeia bar, as well as in the neighbourhoods of Kreuzberg, Mitte, Friedrichshain and Prenzlauer Berg.