Historic, chaotic, and colourful, Jaipur is a city that will likely knock you off your feet as soon as you land. With so much happening and so many experiences to take in, it can feel overwhelming to plan out your day — thankfully, we've got you covered with five things you must see, taste, and do in Jaipur.
Explore local life in the bazaars
Jaipur may be mostly famous for its rich heritage and ancient grandeur, but amidst all the legends and stories, you can't miss visiting the bustling markets and bazaars. The Tripolia Bazaar, Bapu Bazaar, M.I Road, Johri Bazaar, and Badi Chaupar are a few of the most famous and traditional marketplaces of Jaipur.
Expect to find Rajasthan's age-old handicrafts and artwork, including paintings, trinkets, curios, mojaris (shoes), and bandhani prints. The bazaars are typically flooded with visitors — and just as many vendors, selling the most sought-after Rajasthani souvenirs.
We'd advise you to not carry too much cash, and use credit cards wherever you can.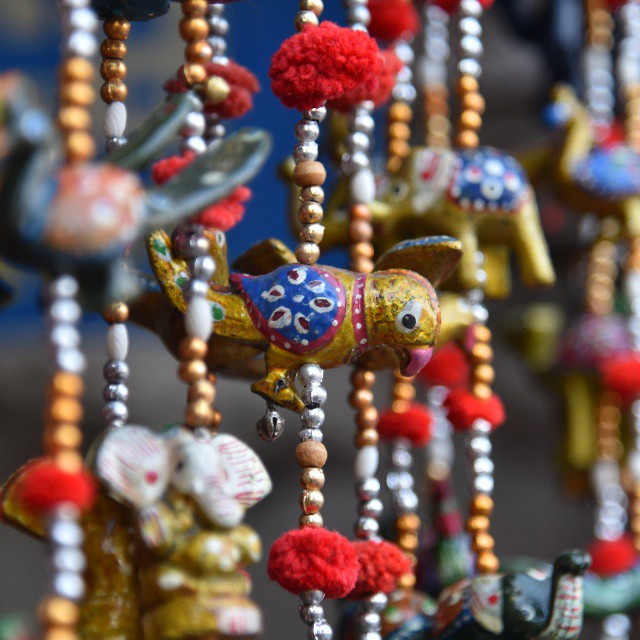 Hop on a cycle-rickshaw
The city of Jaipur is pretty spectacular, with its majestic architecture and designs — and the best way to take it all in is on a cycle-rickshaw ride around the Pink City.
Jaipur's nickname comes from the ancient architecture and monuments built of red sandstone. Most of the new city has changed over the years, but the older parts of the Pink City are still an alluring reflection of what Mughal Raj once was. A cycle-rickshaw ride through the city's lanes and passages will show you the real colours of Jaipur.
Practice your photography skills
You wouldn't want to come all the way to Jaipur and leave without some brag-worthy pictures! Monuments like the Albert Hall Museum, Hawa Mahal, Jal Mahal, Amber Fort, City Palace, and Jantar Mantar, and the view from the Nahargarh Fort, are all absolutely amazing for photography.
Capture the ancient Mughal glory on your camera as you stroll through the city — and be transported back to the centuries past of Rajasthan.
Learn how to haggle
The game of haggling is played like a sport on the Indian subcontinent. Bargaining is one of the easiest, most visceral ways to interact with locals and the culture, and, when done properly, even helps to develop some serious street cred. Try your hand at bargaining in the city's bazaars and take home a bag full of items — as well as a few unforgettable experiences.
The rules of haggling might feel a bit alien — especially to travellers from the west, where straightforward price tags and shopping malls are the norm. But haggling is a long-held tradition in India, and Jaipur is the battlefield for bargaining. Start by dividing the asked price by two and play along with the vendor, without feeling shy or guilty. It will make your shopping experience far more fun, interesting, and authentic.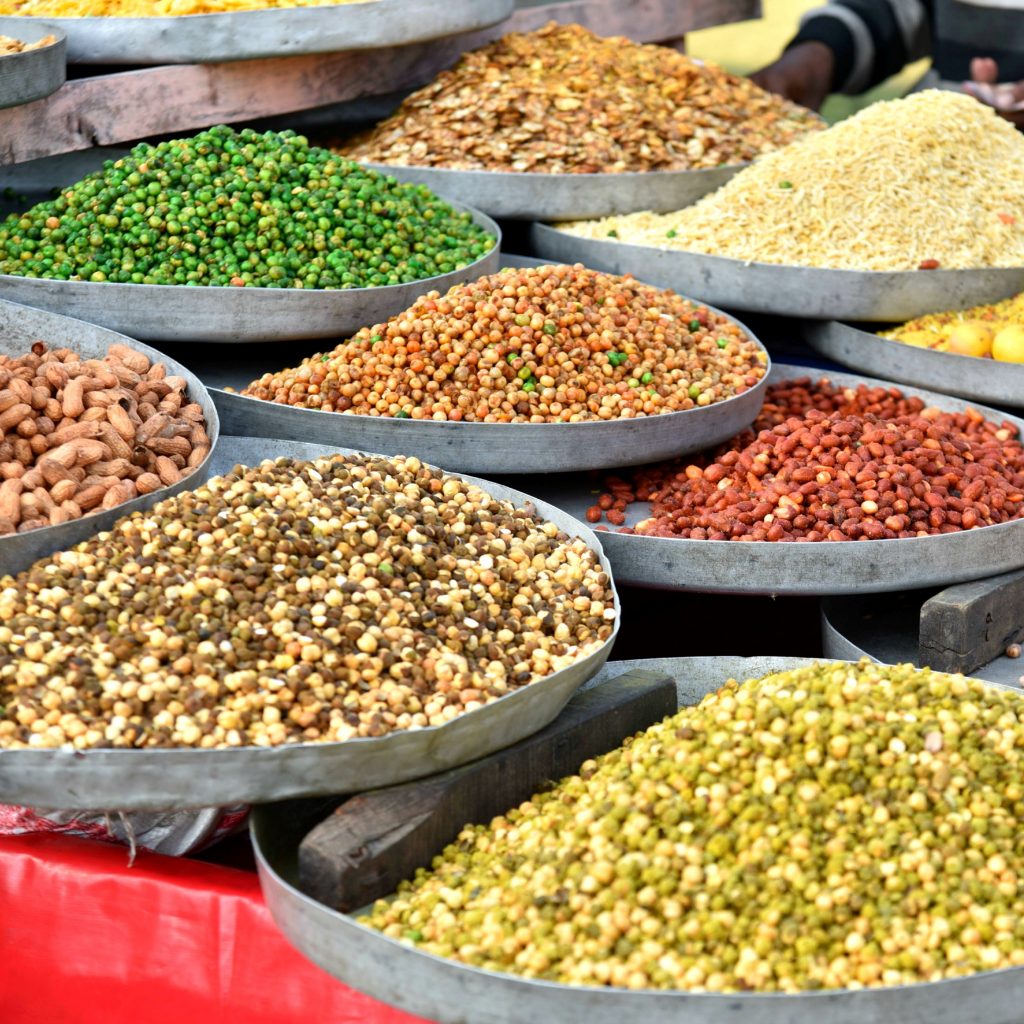 Eat all the foods
Apart from being famed for its ancient grandeur, Rajasthan is also renowned for its exquisite food. With a delicate mix of Mughal and Rajput cuisines being served up around the city, there's no shortage of restaurants and local eateries for filling your food cravings. But if you need some help narrowing down your choices, City Palace Café, LMB, and Niro's are all favourite spots.
City Palace Café is located, no surprise, at the City Palace in Johri Bazaar. The restaurant is famous for its authentic Rajput-Mughal food and spectacular interiors. LMB, an acronym for Laxmi Mishtan Bhandar, is also situated at Johri Bazaar, in the heart of the city. It's located in a hotel, but is still an authentic little spot perfect for devouring the street flavours of Jaipur. They also serve amazing shakes, juices, Indian chaat (a mix of potatos, fried bread, chickpeas, and spice), kachori (spicy, deep-fried snacks), and parathas (flatbreads). Lastly, Niro's, established in 1949, still shines in the Golden lanes of Jaipur's M.I. Road area. Escape the chaos of the city and relish the flavour of your choice: classic Chinese, Continental, and Indian foods are among the top picks.