Historic, charming, and full of port (it's the birthplace, after all), Porto is a city that warrants days of exploring. If you need some help figuring out where to start, we've got a few tips to help you dig deeper into the city.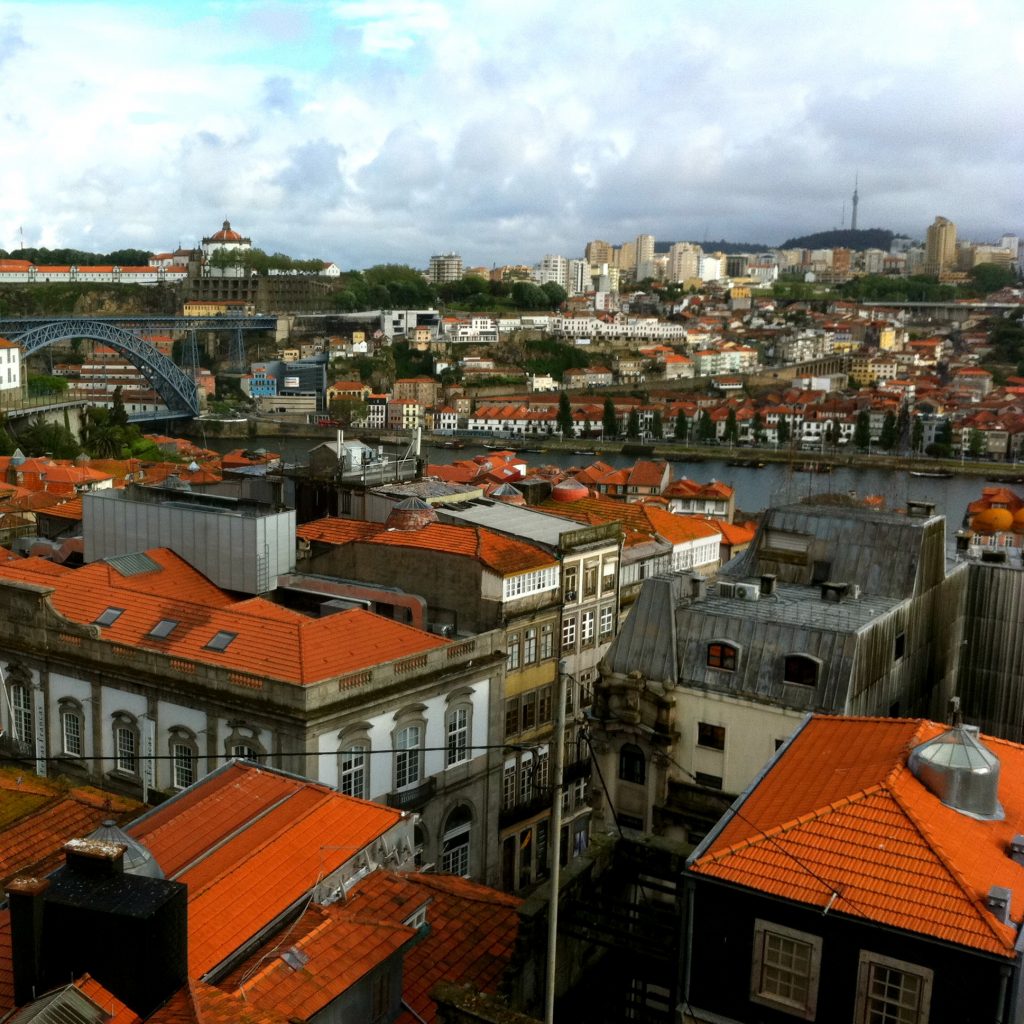 Explore the old Cathedral neighbourhood
This is one of the oldest neighbourhoods in town, and the narrow streets — filled with smiles from nice people and the smell of homemade food — will totally charm you. This is one of the perfect places to go for a stroll and get lost in the middle of it all. It is a labyrinth of smells and colours, and every corner is more surprising and beautiful than the one before. While you're there, try to find the oldest house still standing in Porto.
Find the secret city wall
Most people can't find this place on their own — but it's not that hard if you know where to look. After you get to the Santa Clara Church, go around the corner and you will find the old city wall, just waiting for you to walk on top of it. It's a historic monument that you can actually touch, with one of the most amazing views over the city. As well, it's not as crowded as the Luis I bridge, so go there if you really want to feel like a local!
Rent a bike and discover the beach
The city of Vila Nova de Gaia — also known simply by Gaia — shows off the more natural side of Porto. It's not very touristy, and offers amazing beaches and terraces where you can have a drink and enjoy the sunshine.
Eat moelas or tripas at a local tavern
These are two of our favourite Portuguese delicacies: moelas is from chicken innards, and tripas comes from cow innards. Are your taste buds a bit apprehensive? Don't worry, the first one typically has an amazing, slightly spicy sauce that goes with it, and the other comes along with tasty beans and rice. You can't come to Portugal and miss these delicacies, and we're pretty sure you're going to love them!
Experience a night out on Galerias Paris Street
Head here if you want to feel like a local living up the nightlife! This is the place to be out when evening comes. Head out for some live music and a few drinks. Most of the bars don't charge cover, and offer nice terraces for warm evenings. Everyone will be out on the street chatting and drinking — a true slice of local Porto life!