We've got it all covered here in Valencia. If you want history, yup we've got it. If you want a bit of fun, we have that too. Heck, we even have the best of Spanish modern-day architecture right in our own backyard. So come pay us a visit (or stay awhile) — we've got you covered with everything you need to see and do in Valencia to enjoy your time here like a local.
But first, as we like to say in Valencia, "We're on Spanish time so relaaxxx…and have a cerveza. Then, let's go!"
Explore the hipster multicultural Russafa (Ruzafa)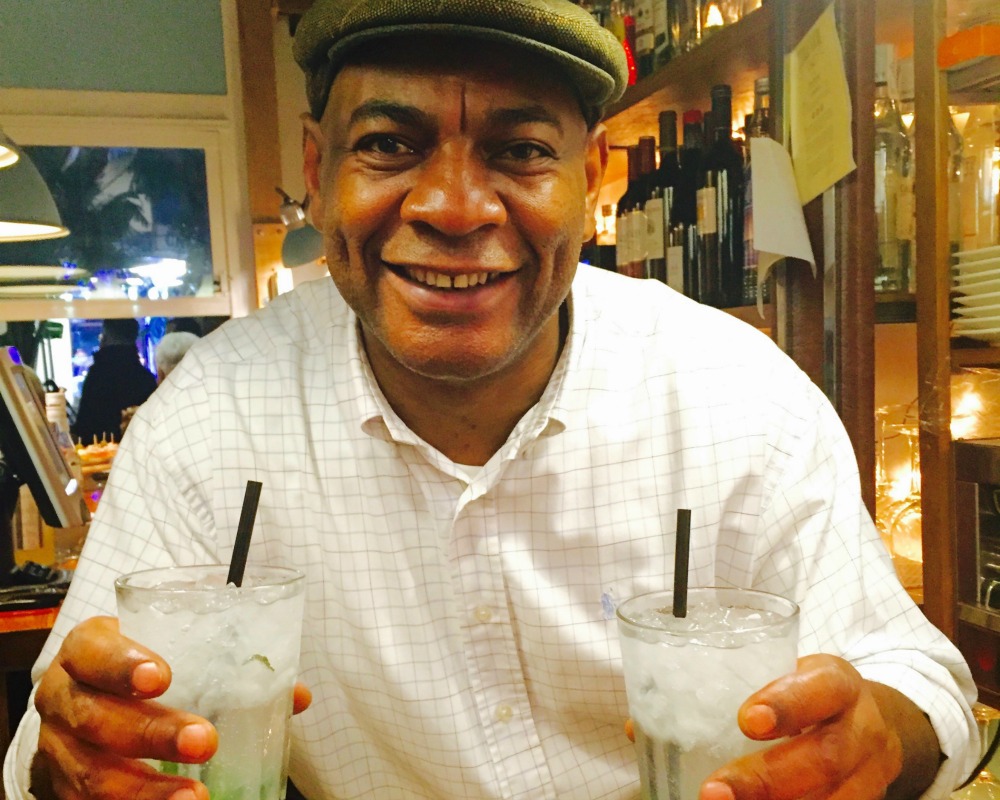 To the south of the city centre is the multicultural barrio of Russafa. By day a nice neighbourhood stroll gives you a glimpse of what Valencian life is all about. Stop by the fragrant bakeries, get distracted by the artisan crafts, vintage clothing, and colourful textile shops along the way.
The gem here is Mercat de Russafa, a more locally known indoor food market less crowded than Mercado Central, but just as jam-packed with gastronomic delights. It opens Mondays to Saturdays, 7am to 3pm. If you pop by on a Monday, you'll also find a bargain bric-à-brac and clothing street market adjacent to the Mercat. Even if you don't buy anything, a mingle among the stalls always brings unexpected photography opportunities.
By night is when Russafa truly comes alive with international cafés, hipster bars, restaurants, and clubs. I recommend wandering along the main streets of Carrer de Cadis, Carrer de Sueca, and Carrer del Literat Azorín, where you'll be spoiled for choice on where to eat, drink, or simply people-watch.
Join the artsy hipster crowds at Café Berlin, Ubik Café, or La Fusteria for some tapas and artisan beers. Even if you are on your own, pull up a barstool at the welcoming Olhöps, where their unique local craft beers, some flavoured with rosemary or wasabi, are like no other. If you prefer cocktails, you'll find me at Casa Pepe — a tiki-bar-inspired hole-in-the-wall that's on the cross streets of Carrer de Sueca and Carrer de Puerto Rico, where cheerfully mixed mojitos and margaritas are always EUR 3 each and served with a big Brazilian smile!
If you ever grow weary of tapas (but really, who would?!), there are Brazilian, Mexican, Russian, Italian, and a couple of top-notch Japanese/sushi houses, just to name a few. You can't go wrong in Russafa.
Leave ancient history behind and discover some fun museums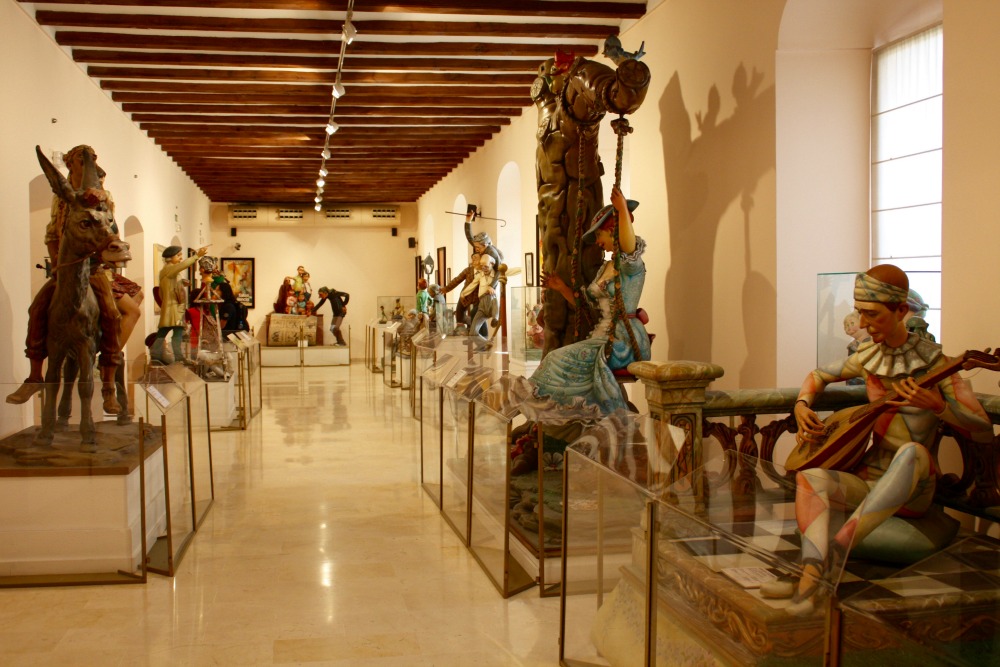 Put away those history guidebooks, and instead head to a few unique museums while you are in town.
Missed this year's Fallas? The annual festival in mid-March commemorates Saint José (Patron Saint of Valencia), and is when the city literally shuts down for three weeks' worth of daily parades, spectacular fireworks, towering artistic papier-mâché monuments and continuous fiestas. Come relive all the excitement at the Museo Fallero de Valencia, which houses hundreds of Fallas 'Ninots' throughout the decades, and learn the history of this internationally known festival that puts Valencia on the map. The museum is open year-round and is located just a few metres away from The City of Arts & Sciences, and easily reachable via public transport. A thing to note: most museums and landmarks such as this one are free to visit on Sundays. Bonus! But before rushing to the museum, read our Fallas blog post for the ABC on this crazy festival.
Museo L'Iber, or The Toy Soldier Museum, located in the city centre, is a must-visit for miniature collector fans or simply those who prefer to learn about history the fun way! The museum houses more than a million miniature tin figurines, most of which are represented in a collection of over 80,000 toy soldiers, the largest private collection ever exhibited in the world. The exhibits depict world history, politics, and even fashion throughout the ages. Beware, you can spend hours in here, so plan ahead!
Ride a bike along Jardín del Turia
Valencia is one of the most bike-friendly cities in Spain. Give in to pedal power and enjoy a few leisurely hours biking through the Jardín del Turia. Formerly an old riverbed, Turia Gardens is a wonderland for carefree bike-rides, naps on the luscious grass, and people-watching the handsome athletic wannabes running by. There is even a 70-metre outdoor climbing area called Gulliver's Park (remember Gulliver's Travels?) where you can let your inner child free!
If you can't bare riding the full nine-kilometre stretch, then here's a cheat sheet recommendation: rent a bike near the Torres de Serranos (Towers of Serrano) and cross the Pont dels Serrans bridge into the Gardens. Afterwards, ride a kilometre to the nearby bridge Pont de les Artes, which will bring you into the barrio of El Carmen where plenty of bars and cafés await!
Visit a farmers' market on a lazy Sunday morning
On the last Sunday of every month, the centre of the city transforms into a lively scene of fun, food, and music. The streets turn pedestrian-only and the main action goes down at Plaza del Ayuntamiento, where a huge outdoor farmers' market houses organic produce and flora vendors, and farmers eagerly await your visit so they can share their latest green-thumb secrets.
Even vegan food trucks and organic craft beer makers join the party. In the surrounding streets, various musicians and a young street orchestra entertain with beautiful tunes, while different areas are cornered off for kids and other activities. An overall crowd-pleaser to spend a lazy Sunday morning. Do come early, though, when everything kicks off at 10am, as it can get crowded very quickly.
Marvel at our finest Spanish modern-day architecture
Take a walk on the futuristic side at The City of Arts & Sciences district situated at the end of the Turia Gardens. Known as La Ciudad de las Artes y las Ciencias, it is a symbol of Spain's finest modern-day architecture that's not to be missed. This remarkable development comprises seven buildings. Starting on one end with El Palau de les Arts Reina Sofía — an opera house resembling a helmet-shaped spaceship, to L'Oceanogràfic, the water-lily-shaped oceanographic aquarium, the largest in Europe. Even if you don't visit the museums and building interiors, hang back with the locals or take a stroll along the glistening water pools surrounding these magnificent pavilions. During the spring/summer time, you can also enjoy a free open-air concert series on most Fridays by the water pools, featuring budding student musicians from the Berklee School of Music Valencian campus.
A visit to this cultural and entertainment district could be a full-day affair, so why not combine it with a beautiful lunch of one of the best paellas in town? Less than two kilometres away in the barrio of Camí Fondo is a hidden gem called Cervecería Juan. It's a no-frills locals restaurant with unpretentious top-notch food, and where you'll still see a Spanish Mama peeling a bucket of spring onions while in her pearls and Sunday dress.
Get your tan on and retrace Hemingway's steps
Valencia is known for having one of the best weathers in Spain with mild winters and long warm summers, and there is no shortage of beautiful beaches here to enjoy this glorious weather!
Essentially one long beachline starting at the southern end is Playa las Arenas, known as the business end where most of the leisure areas, shops, hotels, bars, and restaurants can be found. This blends into Cabanyal Beach and evolves into Playa de Malvarossa — the largest stretch of golden sand as far as the eye can see! Pack a jamón picnic and meet us here for some sunbathing, or you may even get invited to join in on a local's beach volleyball game!
If you prefer to retrace some famous steps while you're here, take a stroll along the Neptuno Beach Promenade (close to Las Arenas beach) and you'll find La Pepica, a family-owned restaurant where Ernest Hemingway developed his love for paella and Spanish cuisine. Though a bit touristy today, it is still an institution liked by locals for their quality food with incredible views.
The closest and easiest way to get to the beach is via public buses or a combination of metro and tram. Buses 4, 19 and 32 from Plaza del Ayuntamiento will get you there.