The city of Bucharest has typically been a busy transit destination, with most tourists spending no more than 24 or 48 hours in the Romanian capital. So if you are in a hurry, leave your 24 hours in the city in our hands via this helpful guide, and we promise it will make you want to stay much longer.
Early morning: 7:30 – 9am
Start your adventure with a well-deserved coffee at Origo. It's a place close to the Old Town, but far enough away to enjoy the morning silence along a quiet part of Lipscani Street. From espresso to filtered coffee to energising teas, you'll have plenty of choices, and the staff will ensure you leave the place smiling. Add a English pretzel (covrig) to your coffee for a balanced breakfast.
Morning: 9 – 11am
You'll definitely want to have a look at the second biggest building in the world, so cross the Dambovita River, enter Izvor Park and head for the Palace of Parliament. Take a stroll around until you arrive at Calea 13 Septembrie at the National Museum of Contemporary Art (or MNAC) — it's here that you'll find the west wing of the palace, as well as a great museum with an even greater terrace that offers a unique view of the city's communist wounds. Head down Unirii Boulevard until you reach Unirii Square, one of the main hubs of the city.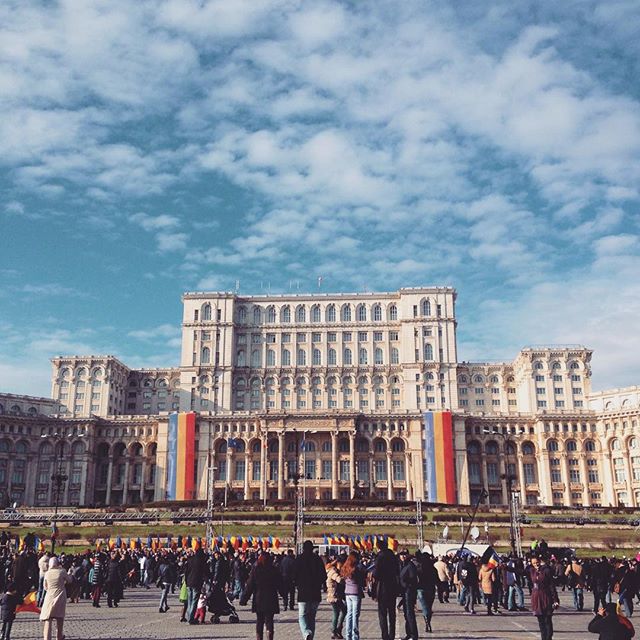 Midday: 12 – 2pm
For a more historical feel, the classic Old Town will feel like a surprise after all that communism. Especially after you see Manuc's Inn, one of the best-preserved inns, dating from the 17th century, and the Old Princely Court, home to one of Romania's most infamous rulers who was later known as… Dracula.
Fill up with traditional snacks from the Barza Viezure Minz boutique. The store belongs to a known Romanian writer, and is filled with homemade products ranging from different types of pies to pickled cabbage juice to the most delicious cornulete cu nuca (pastries) you've ever tasted. Or, if you feel like having a proper lunch, the restaurant Lacrimi si Sfinti is on the opposite side of the street, with more types of Romanian dishes on offer. Make sure you also try their homemade wine. (Note that we like to drink wine spritzers in the summer. It's chilling and does not get you too giddy.)
After a lunch break, get yourself lost through the labyrinth streets of old town, named after different guilds. Don't miss Carturesti Carusel bookshop on Lipscani street, recently opened in a beautiful historical house, as well as the National Bank, Stravopoleos church, and the National Museum of History, and the CEC Palace. Head along this avenue to discover the oldest north-south connection of the town, where you'll also be able to snap some photos of the city's most iconic buildings and monuments.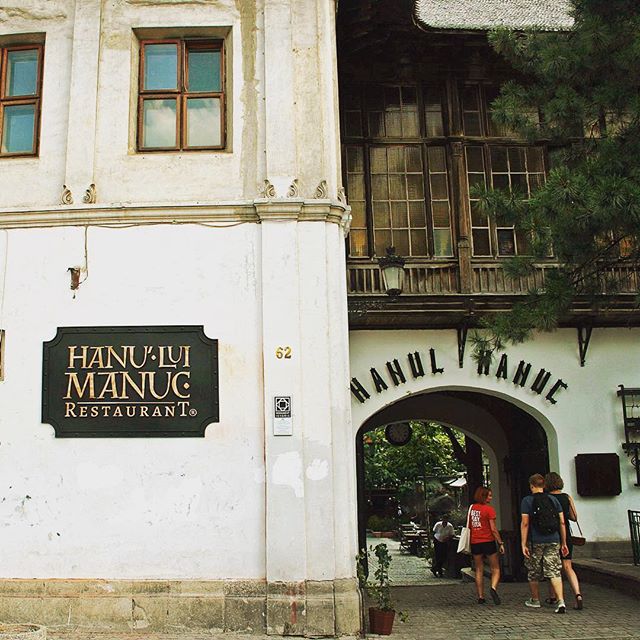 Afternoon: 2 – 6pm
By now you should have passed by the Military Circle, a couple of beautiful Belle Epoque hotels, Revolution Square with its weird monuments, the Royal Palace, the Romanian National Art Musuem, and the Central University Library. But, the most admired of them all is definitely the Romanian Atheneum, built for the country by a French architect, and funded through a public crowdsourcing campaign with the slogan, "Give 1 leu for the Atheneum!".
From there, take the next right, cross Magheru Boulevard and look for Arthur Verona street. Famous for its street art and beautiful Verona Garden, it's a great spot to stop for a Verona lemonade and listen to soothing music.
Grab the metro from Piata Romana to Aviatorilor and take a walk or go for a bike ride in Herastrau Park, then visit the Village Museum, a place where you can see the traditional ancient life of peasants and their daily activities.
Evening: 6 – 11pm
You could go out for dinner, or you could dine with us! Our Home Cooked Bucharest experience with Stefan and Raluca will perfectly complete the day with a tasty traditional dinner and great company. They'll want to hear your stories and impressions of the city, and can tell you about local life in Bucharest. Once you've done dining, such a glorious day can only end with a beer or, even better, a party in a cool local hot spot like Control Club or Eden.