Headed to Chile? You'll definitely want to explore the culturally cool city of Santiago while you're there. With all the food, stylish shops, fun bars, and great architecture, you won't be at a loss for things to see and do. If you find yourself with just one single day in the Chilean city, follow this guide, crafted by our savvy Santiago locals, to make the most of your time there.
Early morning: 7 – 10am
There's no better way to start your day than by taking in the aromas and colours of fresh produce in the local markets: Mercado La Vega Central, Mercado Tirso de Molina, and Mercado Central. The fish supply is varied and of great quality, and the fruits and vegetables are a window into Chilean cuisine. Witness the daily life of local residents as they arrive in the morning to buy the products that will be savoured later on their tables.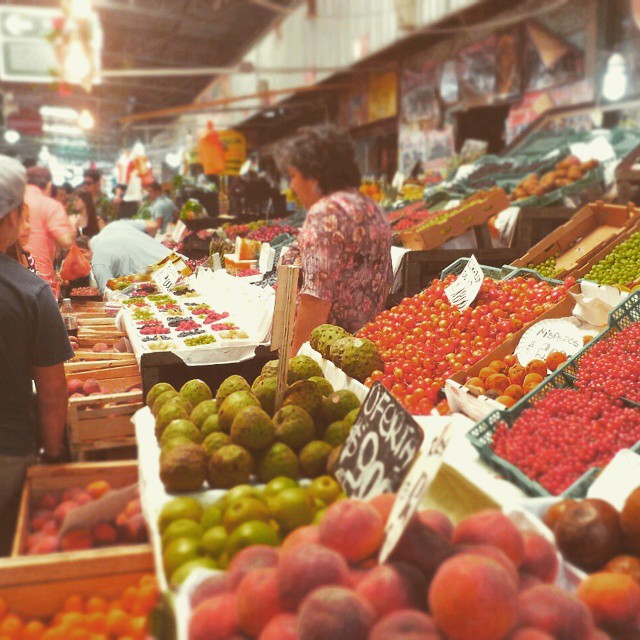 Expect lots of friendly sellers offering a seemingly endless variety of ingredients for you to choose from. In addition to all the food products, you can also browse clothing, handicrafts, and yerberias (shops selling a mix of herbs, "magic" potions, and traditional remedies). While you're here, indulge with a filling breakfast in one of the restaurants serving traditional Chilean food.
Late morning/midday: 10am – 2pm
Walk about five minutes down Calle 21 de Mayo to reach the historic area of Santiago. A stroll around here will show you some great Chilean architectural heritage, and bring to life defining moments in the city's 500 years of history. The Palacio de la Moneda, the Plaza de Armas, the Catedral Metropolitana, and several of the city's important administrative buildings can all be found here.
After you've walked around, stop for a delicious lunch at one of the many restaurants located in the historic area. You'll find a variety of menus, from traditional Chilean food to fast foods, to international cuisines. A few favourites are:
All the restaurants above are located along the perimeter of the historic centre. A short walk of 5 to 10 minutes will get you to any of them.
Afternoon: 2 – 6pm
Burn off your meal by climbing the hills for an excellent view of Santiago. Parque Metropolitano de Santiago is the largest city park in Latin America and one of the largest in the world, with more than 722 hectares of green space, paths, and hills.
The Cerro San Cristóbal is part of a group of mountains that form an important part of the city's landscape. Atop San Cristóbal hill, you can visit the Santuario de la Inmaculada Concepción, the Zoológico Nacional, or the two swimming pools that are usually open to the public. Or, you can always just sit and take in spectacular panoramic views from one of the vantage points. To climb the hill, take the cable car or you can walk the six kilometers to the top.
Evening: 6 – 8pm
When evening comes, head to the neighbourhoods of Lastarria or Bellavista for wine and cocktails. Located at the foot of Cerro San Cristóbal, these two neighbourhoods are the heart of cultural life in Santiago. There are plenty of bars where you can stop to enjoy a glass of wine or a cocktail, and take part in delightful chatter with locals.
Alternately, visit one of the emblematic sites of Santiago: La Piojera, located in the central area of the city. Here, you can delight in traditional Chilean cocktails, chat with new friends, and let the terremoto (a Chilean drink known for hitting you as hard as an earthquake!) do its thing.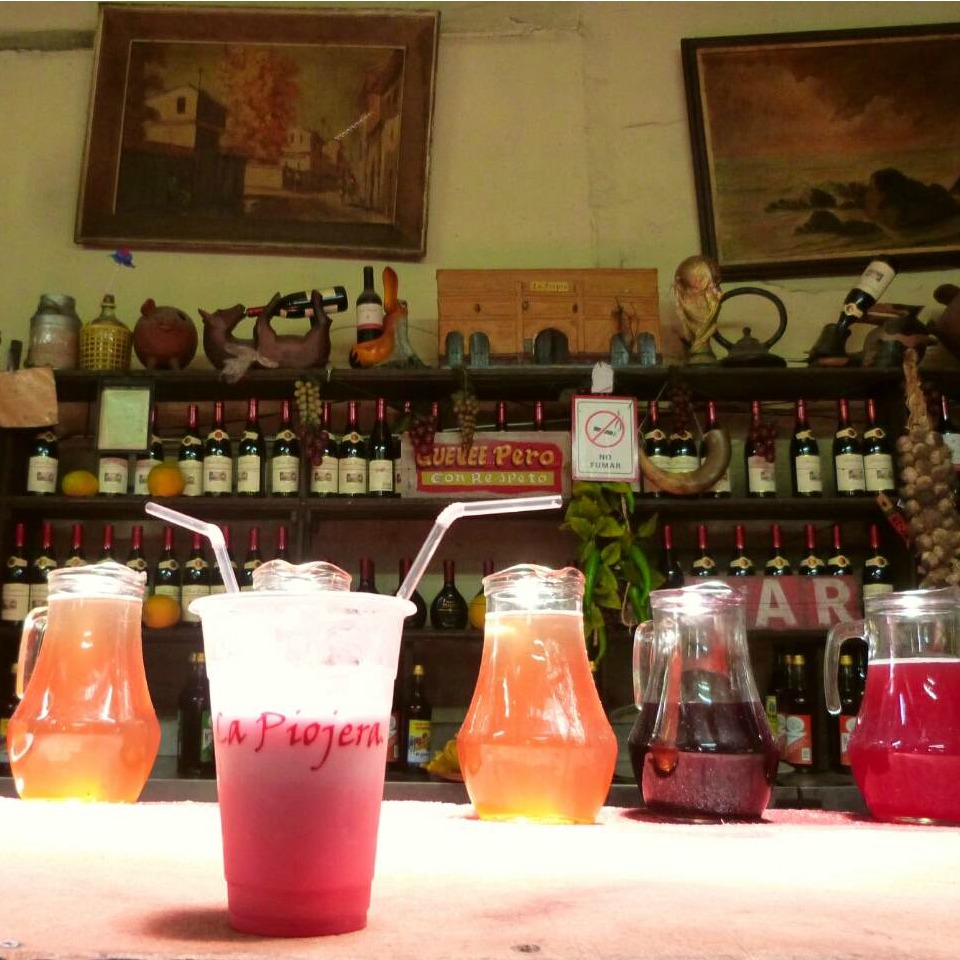 Nighttime: 8pm – whenever!
The nightlife in Santiago goes on until the wee hours of the morning! There are several areas where you can enjoy the rumba in Santiago: Bellavista, Vitacura, and Brasil. There's a wide variety of pubs, bars, and nightclubs that make a night out in Santiago very fun.
Even if nightclubs aren't your thing, the bohemian atmosphere of the area makes it just a nice place to explore. As well, there are also some shops in these neighbourhoods selling handicrafts and clothes.
Shorter stays
Don't have time for a full 24 hours in the city? No worries, we've got the speedy version for a shorter layover.
If you're in Santiago in the morning or early afternoon, hop in a shuttle or taxi from the airport and head straight to Barrio Lastarria. You'll enjoy one of Latin America's most interesting bohemian neighbourhoods, known for its museums, theatres, restaurants, bars, street festivals, and live performances. You should be fine with just an hour to explore the neighbourhood — but, of course, we can't guarantee you won't want to stay longer!
If your layover has you in Santiago in the evening, go to Cerro Santa Lucia for a panoramic view of the city at dusk. Santa Lucia is small hill in the centre of the city, and the remains of a 15-million-year-old volcano. Climb up to the top to see the city from another perspective.