If there's one thing you need to do in Porto, it's to eat and drink everything. Sure, you're going to want to fill your glass with port every chance you get, but you're also going to want to try a few other local treats, too — all of which taste so much better when you pair them with the perfect Porto setting.
1. Visit a small café on Rua Santa Catarina and sit out in the sun with a Portuguese coffee and pastel de nata (egg tart pastry). It's served warm and dusted with cinnamon and powdered sugar to taste.
2. Wander through the 19th-century, wrought-iron Mercado do Bolhão. The market's full of delicious-looking produce, from fresh fish to colourful fruit. Remember to bring your camera.
3. Follow the smell of stinky cheese to the Comer e Chorar Por Mais. It's filled to the brim with delicious cheeses, meats, breads, and ottles of port that line the walls of this tiny shop. Sip on a glass of tawny port and try a selection of treats.
4. Give your taste buds a whack with a bifana (pork sandwich in spicy sauce) and wash it down with a cooling Super Bock lager — this is one of the two main lagers you'll find in Portugal.
5. Pop over to a small café or bakery for a croquette of bacalhau (codfish). This is an eat-on-the-go experience. Munch away whilst walking down the Rua das Flores.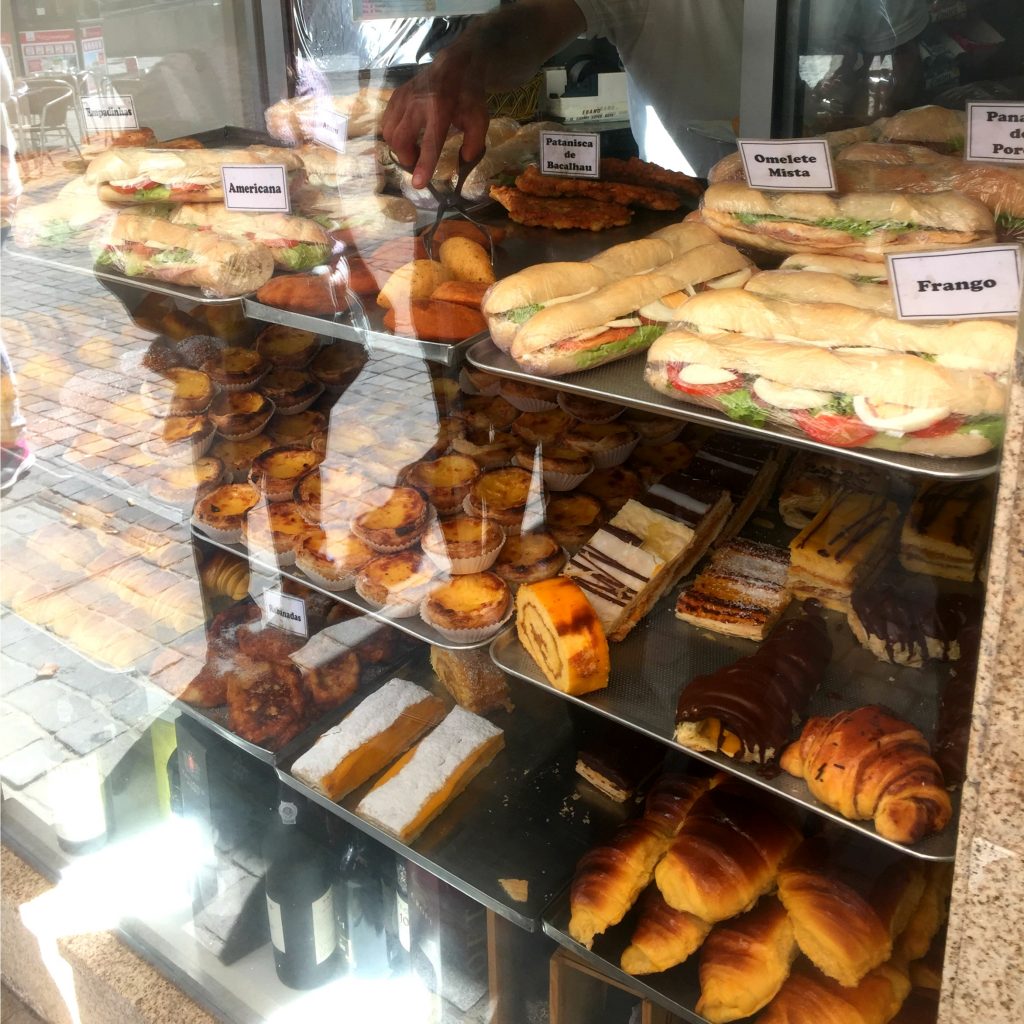 6. Slurp 'til your heart's content at the wine tasting rooms in Palácio da Bolsa, the old 19th-century stock exchange. Try some Portuguese table wines from a selection of 12 from the tasting machine.
7. Try a sweet treat in a small café by the riverside, with some Ginjinha cherry liqueur served in a small chocolate cup.
8. Finish up with a Francesinha (cured ham and cheese sandwich served in a hot, thick tomato and beer sauce) and if you've any room to spare, sip on a Sagres lager as you digest the day.