They say "you can't buy happiness, but you can buy coffee and that's pretty close." If there's any truth to this, then the locals in Thessaloniki must be the happiest people in the world. That's because Greece's second-largest city knows and loves good coffee.
Coffee in Thessaloniki is a very important matter. At the Thessaloniki International Fair in 1957, Dimitrios Vakontios invented the frappé, giving birth to an alternative type of coffee. Since then, the connection between our city and coffee has become closer than ever, making Thessaloniki a city with a very strong coffee culture.
Here are five coffee shops you should visit during your stay in our beautiful city. They are unique. They are alternative. They are ready to be discovered!
Piece of Cake
If your day of sightseeing has you exhausted and you are passing by Tsimiski Street, then take a break and a coffee in one of the cosiest and most charming cafés of Thessaloniki. Piece of Cake is located in the heart of the city centre, and the atmosphere will inspire you to enjoy a cold espresso (known as freddo espresso) and sample delicious sweets, while listening to cheerful music. Xrysostomou Smyrnis 19.
Aigli-Yeni Hamam
Yeni Hamam was built at the end of 16th century and served as a Turkish bath for men and women until 1912. Today, Yeni Hamam, better known as Aigli, serves as a café and restaurant and is located right next to the historic church of Saint Demetrius (Agios Dimitrios). Aigli is the place where you can combine tasty food with good coffee in a historic atmosphere. Αγίου Νικολάου 3.
2 Concept Store

Bright. Colourful. Warm. Alternative. Modern. These are just a few words that describe one of the most unique coffee places of Thessaloniki, 2 Concept Store. It's not just another café, it's also a furniture gallery where you can enjoy fresh coffee and admire the work of young artists. The coolest thing? You can buy any piece that you like — from the chair you are sitting on, to the table where you're enjoying your coffee or cocktail. Ιουστινιανού 6.
Ypsilon
Ypsilon is the hottest new entry in Thessaloniki's nightlife, giving locals a space to be creative and interact with each other. It's located in a renovated 19th-century Neoclassical building, where you can drink coffee, enjoy a meal or cocktail and relax in an atmosphere that you will fall in love with. Ypsilon is a project, an idea that brings together different types of people. Eδέσσης 5.
To Pikap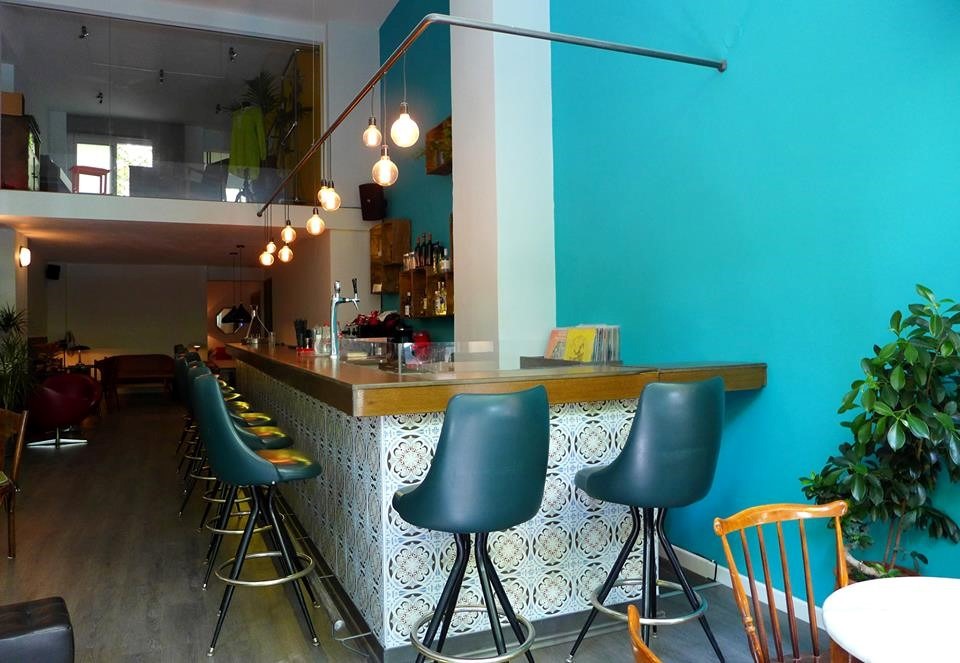 Successfully mixing old-school style with modern flair, To Pikap is part café, part radio station, part record store and part vintage clothing store. In the mornings, you can enjoy your cappuccino on a comfortable sofa, while at night, you can have a drink and listen to different genres of music or a live DJ set. Olympou 57.