It's no secret that beer is one of the world's oldest and most consumed alcoholic beverages. It holds third place for general refreshments after tea and water, and, in many cultures, beer is the most popular alcoholic drink. And of course, various social traditions and activities are associated with beer drinking, such as playing cards, darts, or other pub games.
But beer is not always about nightlife and boozing it up, and in Latvia, it's primarily about spending quality time with friends or family, drinking some nice craft beers made in our lovely country or even in our hometown of Riga! The craft beer wave is sweeping through northern Europe and has been slowly making its way to us here in Latvia.
In Riga, the new hip thing to do is to install a pub in a brewery. It's the perfect way for clients to not only drink their favourite beverages, but to also watch the beer being made. In most places, you can even ask the bartender for a sip to taste before ordering a glass. Don't be shy! Read on for some of the best places to drink beer in Riga.
Labietis
One of the most popular brewpubs in the city, Labietis is one of those aforementioned places where you can enjoy your beer while watching the brewing process unfold — in this case through a glass partition. There are 12 different beers on tap here, as well as additional seasonal brews on offer, as well as bottles to take home. Have a seat at one of the huge wooden tables, or when it's sunny out, head to the outdoor terrace.
Aristida Briāna iela 9A2, Centra rajons, Rīga, LV-1001
KKC
KKC (otherwise known as Kaņepes Kultūras Centre), is not only a great place to sip a local craft beer or a creative cocktail, it's also a live music venue, cultural centre, gallery, and laid-back hangout spot with an artistic vibe. The best time to visit has to be in the summer thanks to the large courtyard, perfect for relaxing with friends on a warm night.
Skolas iela 15, Centra rajons, Rīga, LV-1010
Folkklubs ALA Pagrabs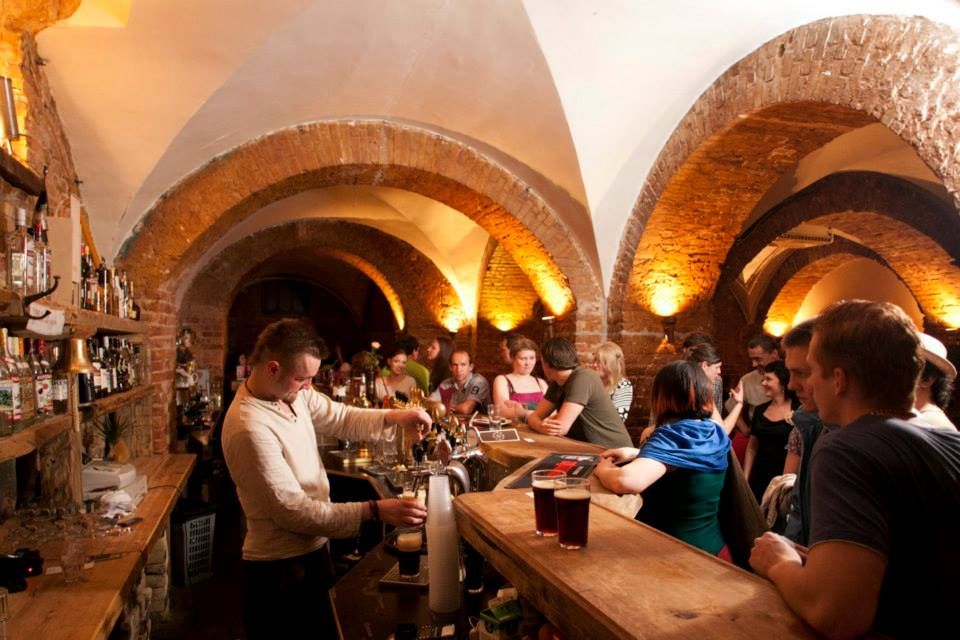 Located in Riga's Old Town, this unique tavern offers a whopping 27 Latvian beers on tap, as well as local wines, and even their own home-distilled moonshine in various flavours. You can also listen to Latvian dance music here, as they host regular concerts and Latvian dance nights. Food-wise, get the beer platter, which comes with garlic bread, and local meats and cheeses.
Peldu iela 19, Centra rajons, Rīga, LV-1050
Gauja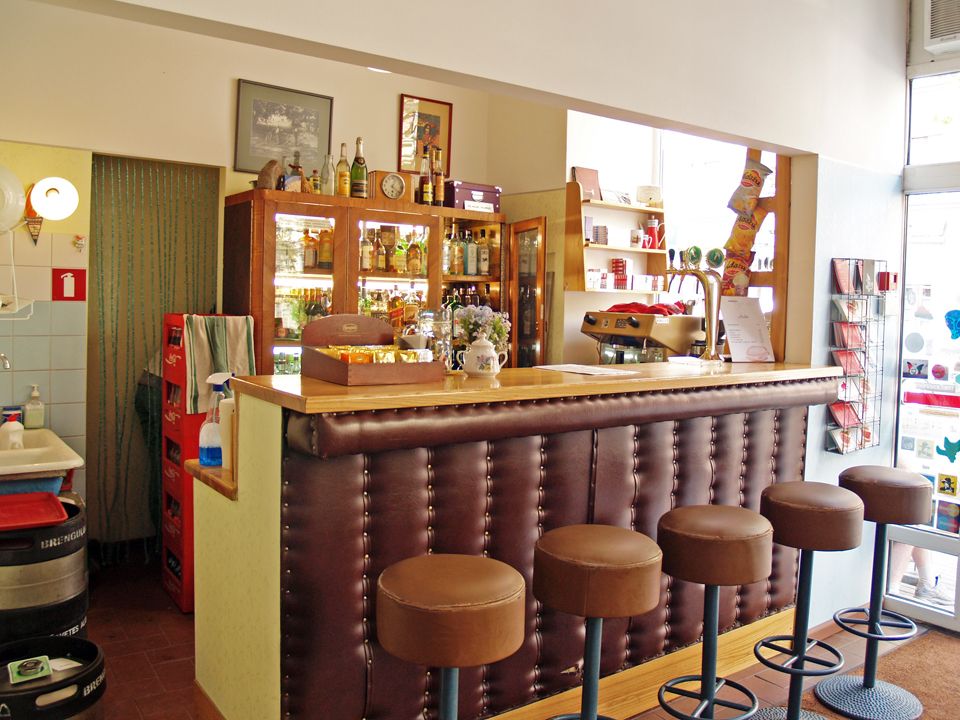 If you want to escape the tourist traps in Riga's Old Town and find a place known only by locals, you should visit Gauja, currently one of Riga's hottest beer-sipping spots. The beer here is extremely cheap (bonus!), and the atmosphere is friendly and conducive to staying a while, whether you've come with friends or you're travelling solo.
Stabu iela 32, Centra rajons, Rīga, LV-1011
Chomsky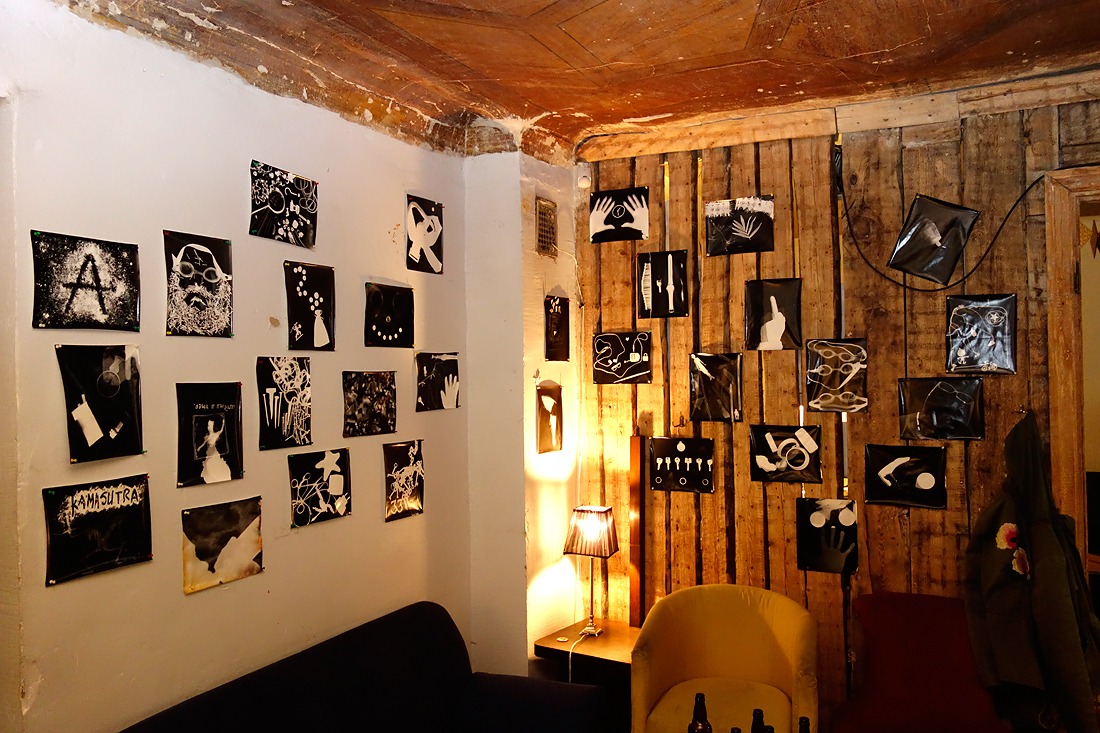 This place was named after the well-known American philosopher, activist, and linguist Noam Chomsky, and not only serves a good selection of local beers, but also acts as a cultural space for concerts and lectures. The multi-room bar is cosy and filled with vintage furniture, and there's a patio that opens up in the summer.
Lāčplēša iela 68, Latgales priekšpilsēta, Rīga, LV-1011
Bon Vivant
If you happen to be exploring Riga's Old Town and feel like you need a break, make your way to Bon Vivant, home to a wide variety of Belgian beers. A beautiful place with delicious food, this bar and restaurant also has a spacious terrace and live music on the weekends.
Mārstaļu iela 8, Centra rajons, Rīga, LV-1050
Paddy Whelan's
The first Irish pub in Riga, Paddy Whelan's is a favourite among locals and tourists alike, and serves both Irish and local Latvian beers. The menu is also extensive, with a long list of Irish classics as well as salads, sandwiches, Indian curries, and burgers.
Grecinieku street 4, Old Town, Rīga, LV-1050
Valmiermuižas
Valmiermuižas is actually a small, specialty brewery outside of Riga, but they opened a beer shop and kitchen in town where you can stock up on their unique beers, or sit down with a pint and something to eat. The menu here changes with the seasons, and features local ingredients and creative plating.
Aristida Briāna iela 9, Centra rajons, Rīga, LV-1001