Yes, Venetians are skilled fishermen and most of the city's typical dishes consist of fish or meat. But trust me, there are plenty of places where you can eat as a vegetarian or vegan in Venice — and that will still make your tastebuds go crazy!
Here are our favourite places for veggie fans. Put them on your dining wish list if you are planning a trip to Venice.
A melting pot of cultures and flavours — just like Venice! The guys that run this cosy little place will pull you through an Eastern experience, serving up serve Greek, Pakistani, Afghan, Indian, Syrian, and Moroccan dishes. Our favourite is polo (basmati rice with saffron and potatoes), bourgoul (bourgoul grain with tomatoes and peppers), mujaddara (basmati rice with lentils and caramelised onions), and their fantastic dessert, muhallabia (rice pudding with rose water and almonds).
It's also affordable — the vegetarian plate costs only EUR 8. There are only few tables inside, but you can always ask for takeaway and bring it out onto the benches so you can eat in the sunshine.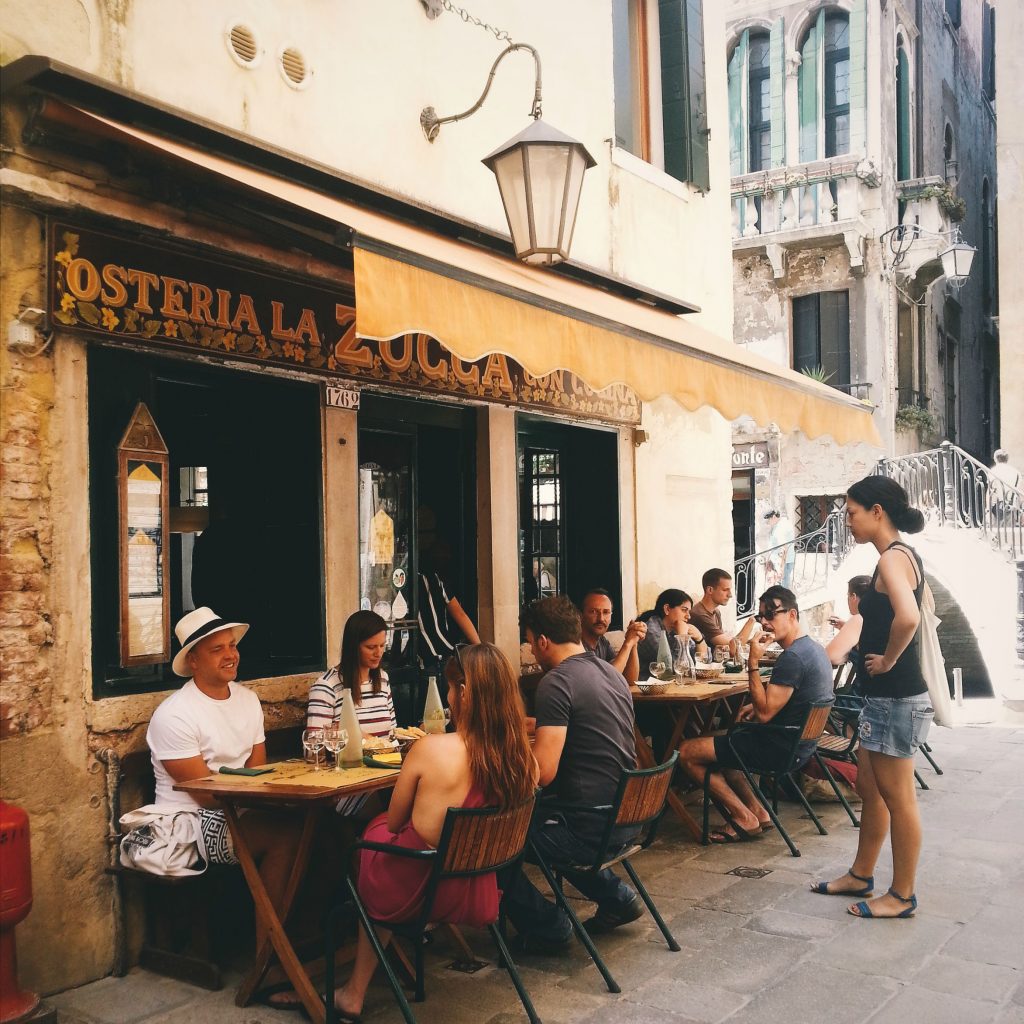 Step into this restaurant, and you are in for a treat. It's not strictly a vegetarian/vegan spot, but it offers some of the most delicious veggie meals in town. The chef uses only local, organic, and seasonal products. Their soups in winter and couscous during the summer will have you salivating. (Ask for their desserts too — not to be missed!)
Like many of Venice's restaurants, the place is quite small and you'll need to book a table in advance. The price range is about EUR 35 to 40 per person, but well worth it. Your belly will thank you!
Frary's in front of Frari's Church
If you like the Arabic side of Venice (think of all the Arabesque architecture we have around here), you will definitely love this place. A mix of Greek, Moroccan, and Middle Eastern dishes with a lot of vegetarian and vegan options.
At dinner, the price is about EUR 28 per person, but at lunch they offer a special menu of two courses per person for EUR 12. A good deal in Venice if you ask us! The owner is very welcoming and accommodating, and some of their vegetarian dishes can be made vegan on request. Our favourites: dolmades, baba ganoush, hummus with pita bread, and their kataifi with honey.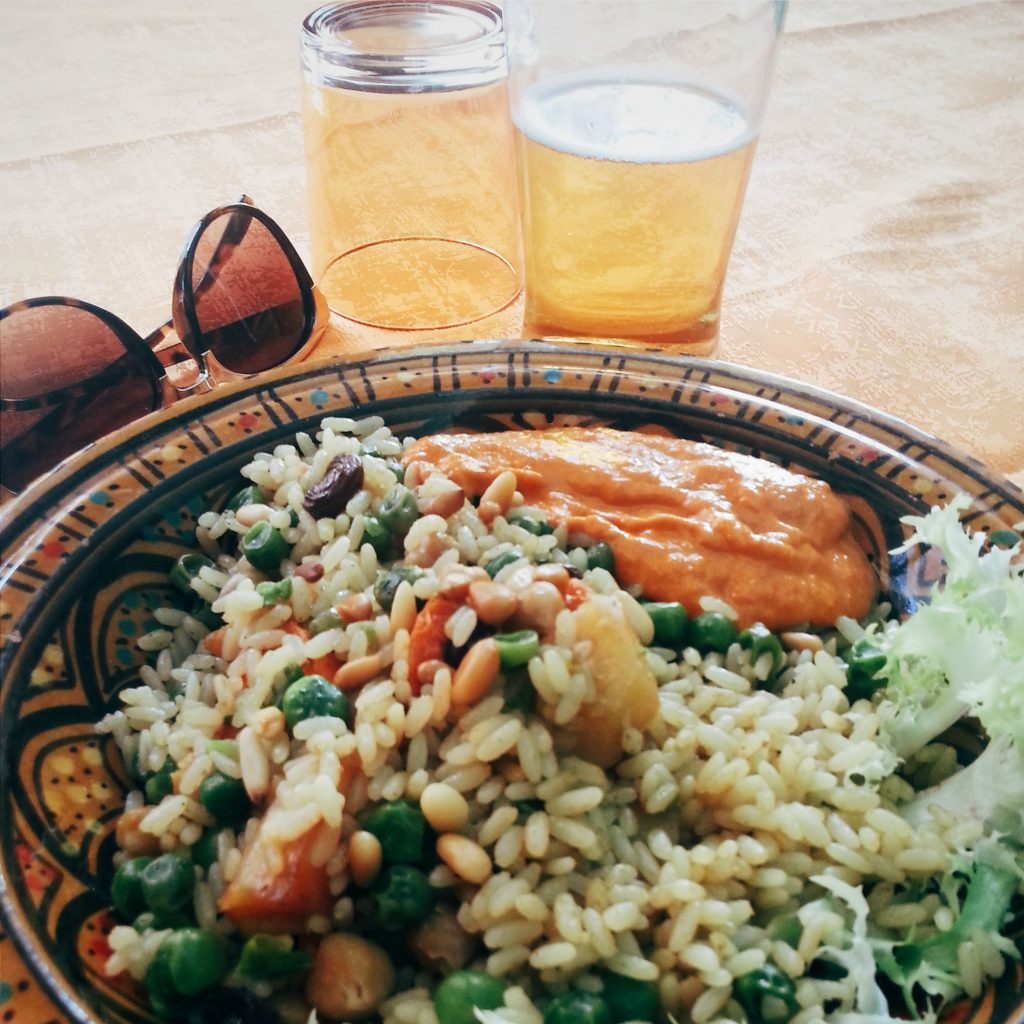 Maquva near Piazzale Roma
This place is a good stop for a quick and super healthy bite. The owners started by selling their own produce from the mainland (fresh fruit and veggies every day!), and now operate this restaurant with tables both inside and outside.
Just tell them how you want your EUR 4 salad — their counter is full of ingredients. Then sit outside and watch the gondolas passing by!
Gelateria Lo Squero at San Trovaso
If you have more of a sweet tooth and you love gelato (the real stuff!), then you need to try this place. The outside may seem a bit touristy, but trust us when we say that Simone (the owner) and his staff know how to make gelato. Just this year they have introduced a dairy-free pistachio flavour that's to die for!
Headed to Venice? Let us show you the local side of life on one of our Venice city tours!