Travelling to Portugal and checking out the sights in Lisbon? This guide will give you everything you need to know about visiting the city, from getting to and from the airport, to the best Portuguese music you should listen to before you go, to the coolest local events you should check out.
Getting to and from LIS
You can hop on public transit (either bus or metro) from the airport, with different fares for each. The regular public bus is EUR 1.80, and you can buy your ticket on board. The metro costs EUR 1.40, plus EUR 0.50 for the rechargeable pass (this option can also be used for buses if you buy the ticket in advance). You can catch public transit to anywhere in the city centre, as well as out to the suburbs via connecting stations. The metro runs from 6:30am to 1am and buses run 24 hours a day (depending on the route). Alternately, you can take the Aerobus, which connects from the airport to several areas in the city as well as to bus and train stations. It operates between 7am and 11pm and costs EUR 3.50, and the pass is valid for 24 hours.
Metered taxis also run from the airport; the average price for a trip from the airport to the city centre is between EUR 9 AND 12. Taxis in Lisbon are well identified with a taxi-labelled light fixture on the top, and the cars are either beige or black and green. While taxis are perfectly safe in Lisbon, be warned that taxi drivers do have a bad reputation for overcharging tourists, so be sure to let them know you are aware of how much you should be paying. To calculate the average price of your route try worldtaximeter.com/lisbon. If you do have any problems, you can ID the driver through the info on the dashboard or ask for a receipt. As well, Uber is available in Lisbon.
Getting around Lisbon
Public transit tickets are good for 24 hours and are valid for all the buses, metro, trams, and elevators. It costs EUR 6 plus EUR 0.50 for the card. Another option is to charge with Zapping, which allows you to pre-load money to your card and pay-as-you-go. This is valid for most transportation modes in the Lisbon area, including urban trains and ferries. Each trip on Zapping costs EUR 1.25. You will need a green VivaViagem or a blue 7 Colinas card, both of which will be automatically given to you when you purchase your ticket. This card has a cost of EUR 0.50. Once you have the card, you can recharge as often as you need.
The metro runs from 6:30am to 1am, buses run 24 hours a day, depending on the route, trains run until about midnight.
Taxis is Lisbon are metered, and while your fare will depend on the number of kilometres, time of day, and waiting times, within the city limits a trip shouldn't cost much more than EUR 10 to 15. The taxi system is safe; however, be aware that some drivers may try to scam tourists into paying higher prices — ask around ahead of time for an average price and then let the driver know that you know the fare for the distance you're going.
Of course, one of the best ways to see any city is on foot, and Lisbon is no exception! Just remember that Lisbon is not a flat city so there will be lots of climbing and stairs — but there are usually breathtaking views to reward the steepest climbs.
Things to do in Lisbon
Of course, you can't go to Portugal and not watch a soccer game! Locals in Lisbon are very passionate about soccer and there's no better way to experience the sport then to be right in the middle of the action! Tickets typically cost about EUR 25, depending on the type of competition or whether it's a national or international game, and can be bought online or directly at the ticket offices in the stadiums.
The Rock in Rio Festival may have started in Brazil, but it's made its way across the Atlantic to Portugal and is now the Lisbon version of the biggest rock festival in the world. It takes place in late May so if you're in town during that time, snag some tickets! For more musical events, check out Super Bock Super Rock and NOS Alive. If rock music's not your thing, there's also the MEO Out Jazz festival that takes place every Saturday and Sunday afternoon throughout the summer months — and it's free!
Throughout June, you can celebrate St. Anthony's parties, with the biggest event happening on the night of June 12th. St. Anthony's Day is a boozy, sardine-filled celebration honouring the city's patron saint who is said to have preached to fish after getting frustrated at people ignoring his holy speech — and the fish swam up and listened. Even better than the quirky story of the festival is that it's all free to attend! (However, food and drink prices may be a little inflated on the main nights.) During St. Anthony's, the whole city invades the historical neighbourhoods to drink, dance, and be merry, and there's live music and barbecue parties on every corner.
Lisbon Day Tours
Looking for more things to do? Urban Adventures offers day tours in Lisbon, all led by local experts that will give you a taste for local life in Portugal:
Experience Lisbon Walk
Not every city can pull off the 'quaint, little bakery hidden down a laneway' thing, but Lisbon is world-class at it. Join this Lisbon tour to walk the streets tasting pastries, cheese, coffee, seafood, and wine. Think you can handle that?
Sunset Fado & Tapas
Get ready for a night of tapas, tipples, and tunes on this Lisbon tour. Lisbon's music-making, liquor-creating, and tapas-serving skills are legendary so you're in for a treat!
Lisbon on the big screen
Get into the Lisbon mood by watching Lisbon Story, which was inspired by an assignment director Wim Wenders and three Portuguese filmmakers were given to make a documentary about the city.
Other good movie picks are Lisboetas by Sérgio Treffaut, Fados by Carlos Saura, The House of Spirits by Isabel Allende (all filmed in Portugal with several parts in Lisbon), and Adventures os Gulliver (also filmed in Lisbon and Portugal).
Lisbon on record
To get you ready for some fado, listen to Amália Rodrigues and her Antologia album. Rodrigues is considered the queen of fado ("Rainha do Fado") and was at the heart of bringing fado onto the international stage. She also remains the best-selling Portuguese artist of all time. For a more current fado performer, check out Ana Moura and her album, Leva-me aos Fados.
Lisbon in books
For a travel tips book that really proves #localsknow, check out Lisbon: What the Tourist Should See by Fernando Pessoa, a famed Portuguese poet who wrote this book in English but never published it. The manuscript was discovered after his death and has turned into a fascinating look at 1920s Lisbon.
The Last Kabbalist of Lisbon by Richard Zimmler is a murder mystery that takes place in 1500s Portugal, with a backdrop of the persecution of Jews that occurred during that time.
For a history lesson that shows how much punch Portugal packs in a small space, pick up The First Global Village by Martin Page, and get a lesson in how Portugal changed the world, or grab Lisbon: War in the Shadows of the City of Light, 1939-45 by Neil Lochery, which explores the pivotal role Portugal played in World War II.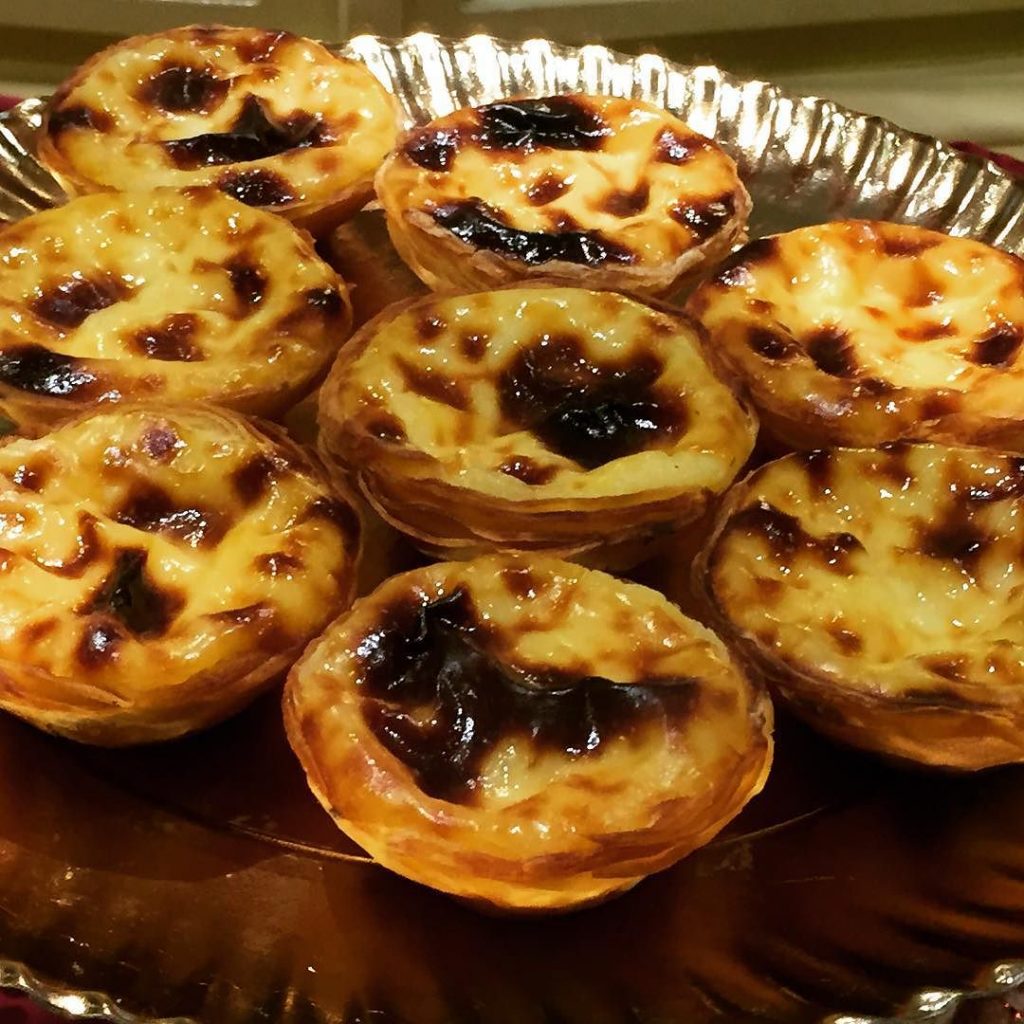 What's on in Lisbon
For the most complete listing of what's happening in and around Lisbon, check out Time Our Lisbon, Eventful.com, or VisitLisboa.com
Get in touch with us
For more info on Lisbon, or to book a tour, give us a ring at +351 968 412 612. You can also email us at info@lisbonurbanadventures.com, friend us on Facebook, or follow us on Instagram.