We were recovering from a long evening coach journey, and our hunger led us to choose convenience over adventure. We landed in a safe, cheap food option in Budapest: an 'all-you-can-eat' restaurant in Oktogon.
With a plate in hand, we dawdled over metal food warmers. There were slicks of discoloured and unrecognisable pickled vegetables, leaden and rock-like Hungarian dumplings, and over-salted meat disguised in breadcrumbs. The rice was grainy and the boiled potatoes uninspiring.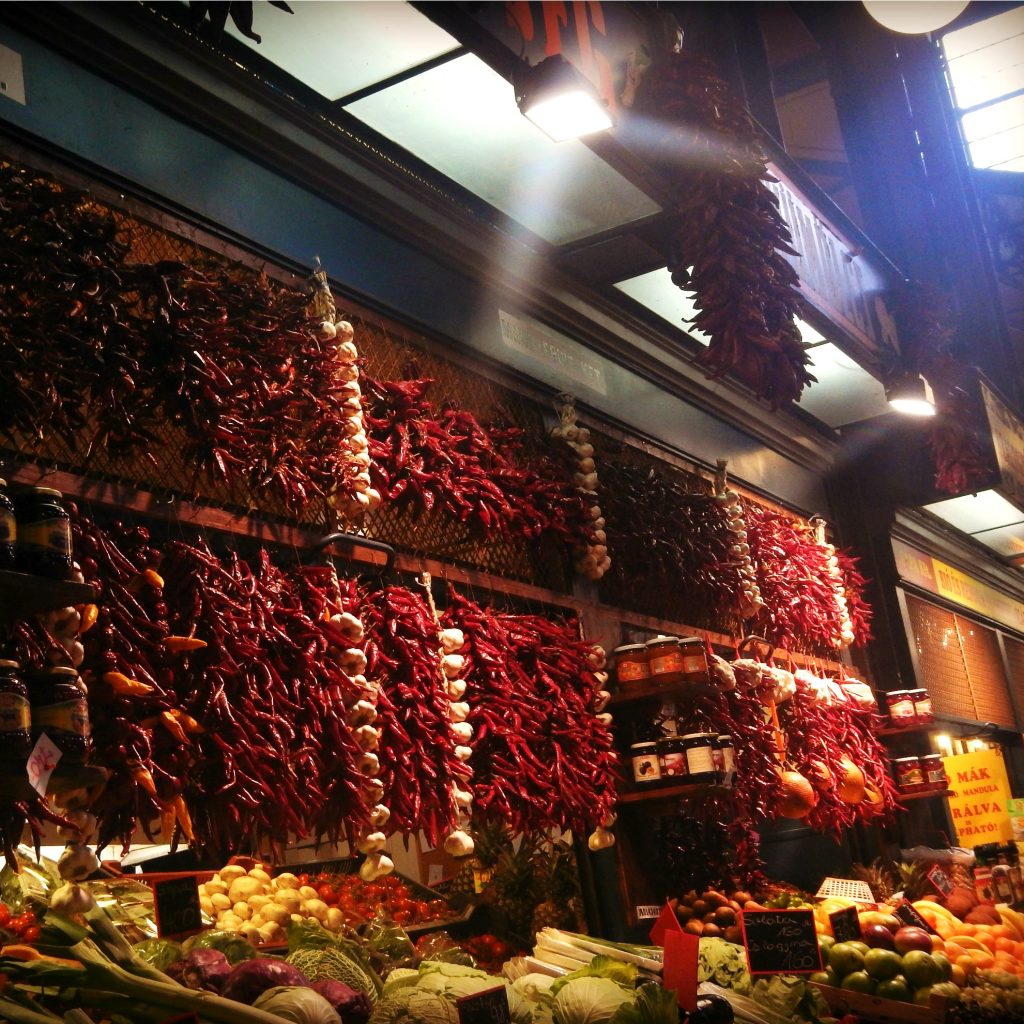 With such a bleak meal in our stomachs, it's no wonder our initial impression of food in Budapest was low. That was, until we did some further exploring (with a bit of help from Urban Adventures), and discovered the culinary delights of Budapest that we had so tragically missed. We started our adventure in Central Market Hall, the heart of the food scene in Budapest, and came away filled with food that was a far cry from our initial introduction.
If you find yourself hungry in Hungary, skip the cheap buffets and seek out a few of these dishes and foodie gems that will give you a real taste of Budapest.
Goulash (Gulyás)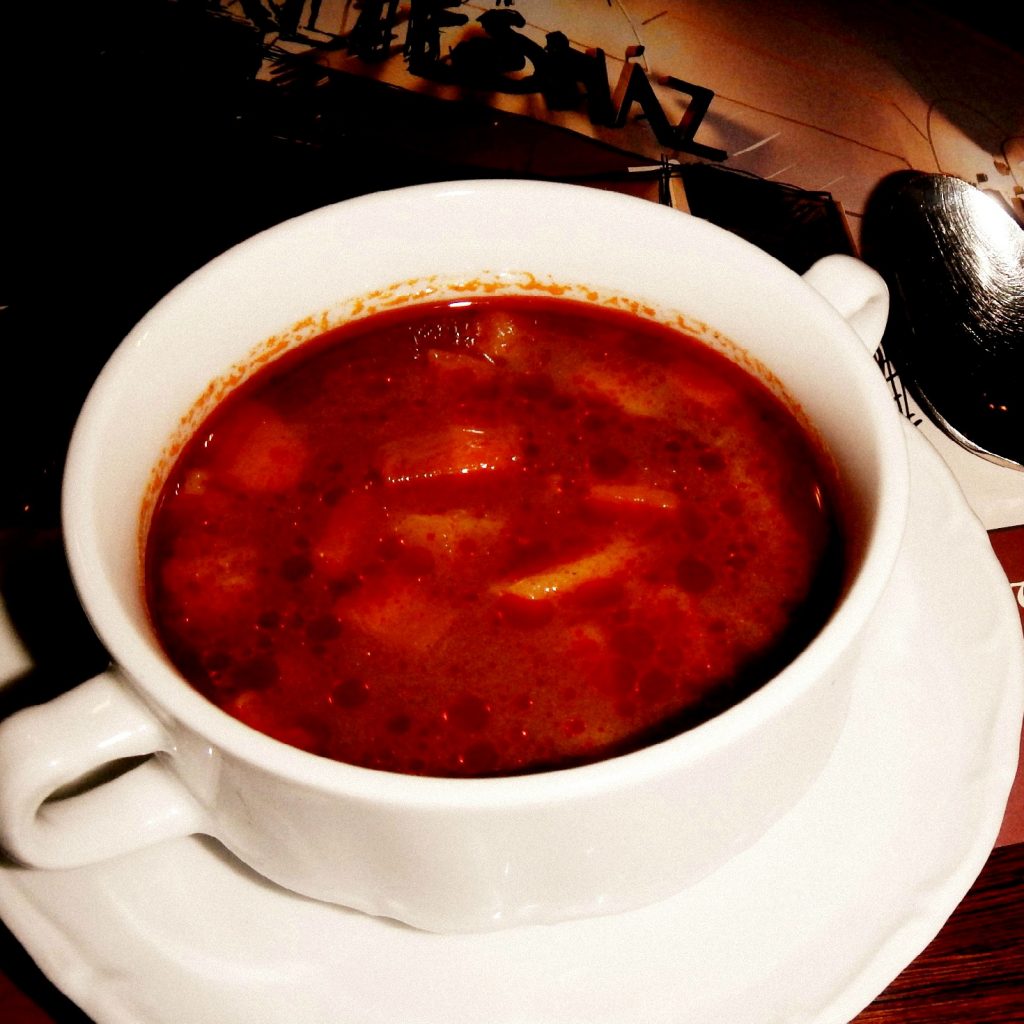 Goulash is the national dish of Hungary. Fierce in colour, the soup consists of cuts of beef, potato, stock, and paprika — a hearty soup that shouldn't be missed.
Poppy seed pastries (Flódni)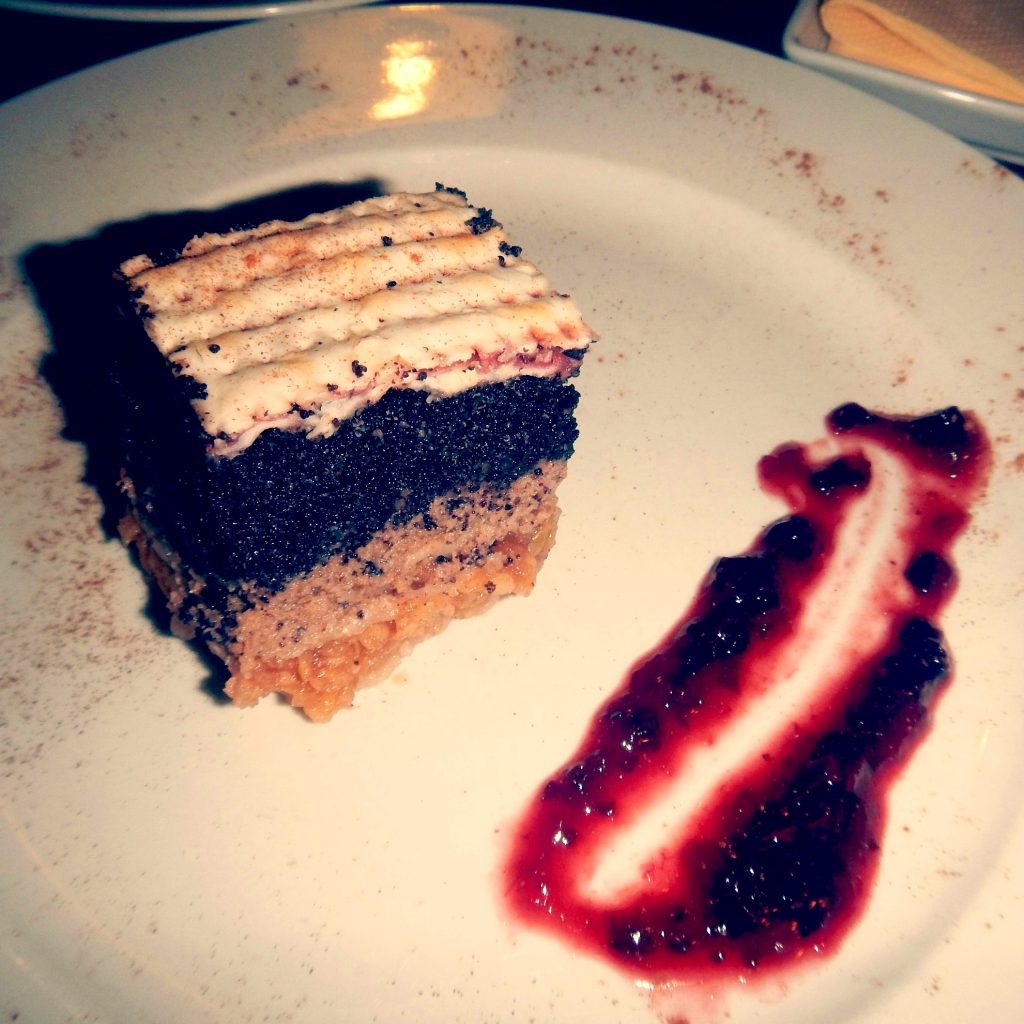 These cakes, strudels, and pies are layered with walnuts, poppy seeds, apples, and jam. Flódni is a Hungarian-Jewish dessert, so be sure to grab a slice when you're in the Jewish Quarter.
Hungarian Pick Salami
Pick is Hungary's largest pork processor and their salami recipe is a closely guarded secret. And with salami-making competitions happening across the country, Hungary produces some of the best cold cuts of meat in the world.
Strudel (Retes)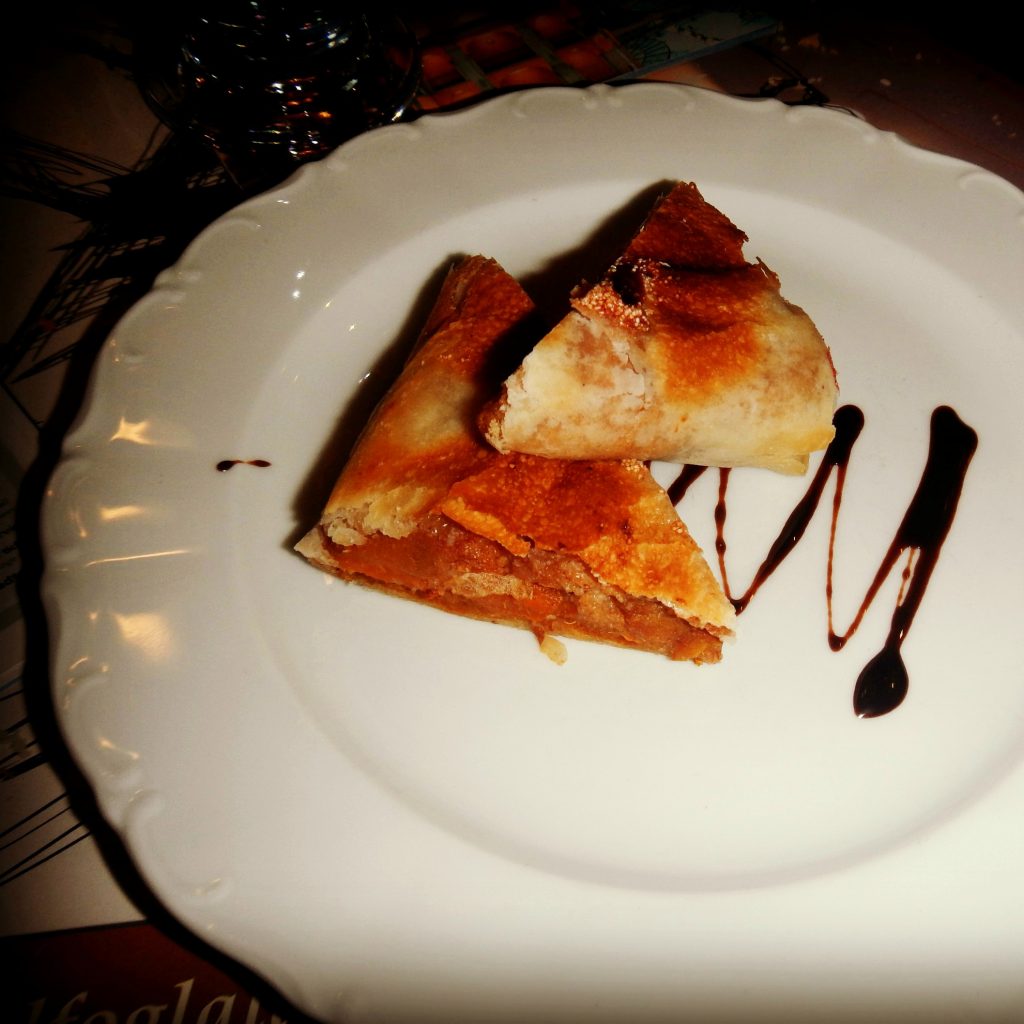 Strudels are a crisp, flaky pastry available with either savoury fillings such as cottage cheese, or sweet variations such as plum, apricot, and apple. A must-have in Hungarian cafés!
Chocolate
More specifically, chocolate from Rózsavölgyi Csokoládé. This chocolate manufacturer is independently owned and situated in a former mill building, and has won an array of foodie awards. Head to the shop downtown (which is also a stop on the Bites & Sights tour) for chocolate souvenirs — if you can avoid eating them all before you get home.
Dinner at Halkakas
At Halkakas Restaurant, all the fish served is exclusively sourced in Hungary. Its independently run and the meals are great value. The restaurant is situated near the Danube river on a quiet street.
Hungry for Hungary? Let us help you taste the city like a local on one of our Budapest tours!