Kuching, the eclectic capital of Sarawak in Borneo, makes an excellent base for exploring the nearby national parks including Bako (home to the rare proboscis monkey) and Gunung Gading (home of the giant rafflesia flower). But don't make the mistake of merely using Kuching as a gateway to epic hikes and wildlife sightings. Even if you only have 24 hours it's well worth getting to know this riverside city. Read on for the best in what to see and do during a short stay.
Early morning (7 – 9am)
Start your day with a kick by heading to Chong Choon Café for a spicy bowl of steaming laksa — a very popular meal in Malaysia and one of the country's most iconic dishes. There are two types: asam laksa and curry laksa. Asam laksa has a tamarind base, while curry laksa has a rich coconut milk-based broth. No matter which one you choose you'll be getting a hearty, filling breakfast that will easily keep you going until lunch.
Morning (9am – 12pm)
A 10 to 15-minute walk from Chong Choon Café will get you to the Kuching Heritage Trail, a fascinating peek into the city's history. The trail runs through the heart of the historical quarters of Kuching along some of its oldest streets where you'll come across temples, museums, mosques, colonial buildings, and century old shophouses. Some of the highlights of the walk include the Main Bazaar along the city's waterfront, one of the oldest streets in Kuching. The waterfront itself is also a great place to explore with its food stalls, restaurants, sculptures, and scenic views across the river.
Midday (12 – 2pm)
If all that walking worked up an appetite, you don't have to go too far to find sustenance. Also along the Kuching Heritage Trail you'll find Carpenter Street, another of Kuching's oldest streets. There are a few food courts worth checking out here where you can fill up on local dishes. Open Air Market is a local favourite that serves famous Kuching delicacies such as kolo mee, laksa, keuh chap, and pork satay. Located next to busy India Street, the food court is open all day, but different stalls have different operating times. Another popular food court on Carpenter street is Lau Ya Keng Food Court.
Afternoon (2 – 6pm)
Next up, take a 45-minute taxi ride to Semenggoh Wildlife Centre to catch a glimpse of semi-wild orangutans in their natural habitat. Established in 1975, the centre is located within Semenggoh Nature Reserve. There are about 25 orangutans here, ranging from babies clinging to their mothers, to teens and mature adults. There's no guarantee that you'll spot an orangutan since the apes aren't captive and can come and go as they please, but your best bet is visiting during one of the two feeding times that happen at 9am and 3pm. This is when the massive tree-dwellers are most likely to show up — and when they do it's well worth having your camera ready. They'll swing through the rainforest to the feeding platform to feast on the fruit provided. You really don't know when you might see one swinging by and it's pretty awe-inspiring. Just note that you should stay at least six metres away at all times as these big guys can be unpredictable.
The wildlife centre is also home to a few other animals, including rescued gibbons, porcupines, crocodiles, and river terrapins.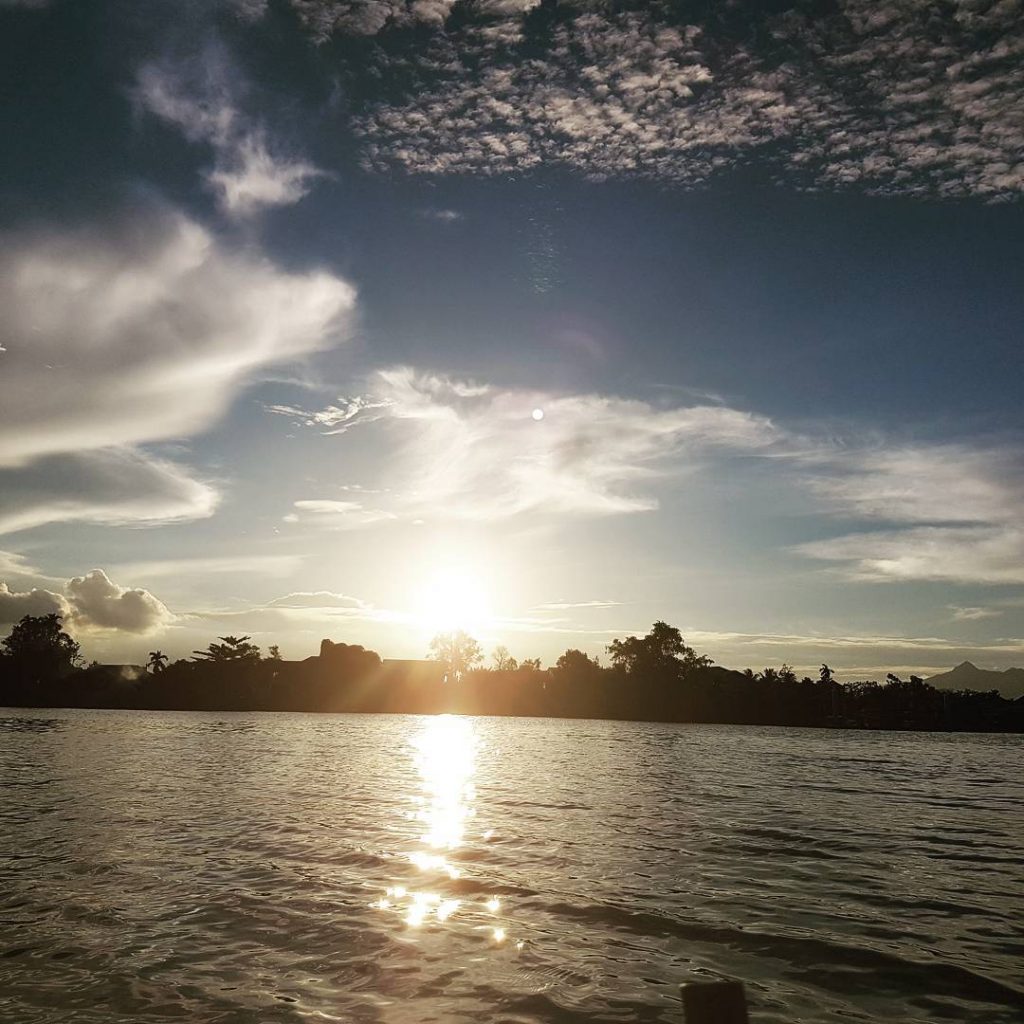 Evening (6pm onwards)
Grab a taxi back to the city centre and make you way to Top Spot Seafood, aptly named since it's located on the top level of a multi-level car park. A climb up a few flights of stairs gets you to a large food court that houses 10 different seafood stalls piled high with vegetables and fresh seafood. Choose what you want and how you'd like it prepared, and it'll be made to order and delivered to your table.  Popular with both locals and tourists alike, some of the most popular dishes include black pepper crab, butter prawns, sambal grilled fish, fried oyster cake, and the unique-to-Borneo wild fern fried with shrimp paste.
After dinner, you can wonder along the waterfront to Carpenter Street to bar hop among the many watering holes that have been popping up here. Two popular spots to check out include Drunk Monkey and Speak Eazy. Don't forget to try out the local rice wine, tuak, best serve chilled.
Shorter stays
For travellers on a short visit, we'd recommend having a layover that will allow you to spend two hours in the city centre, and another hour for travelling to and from the airport. Budget four hours total to ensure you have enough time to explore and make it back to the airport for your flight. The best way to get from the airport to the sites is by taking a taxi.
If you want to see Kuching in two hours in the morning or afternoon, get to know more about the city's history and cultural heritage with a walk along the Kuching Heritage Trail, in the heart of the historical quarters of Kuching. The trail is lined with old shops, places of worship, forts, the old Kuching courthouse, and many more interesting buildings. This is an ideal place to see where it all began and how Kuching was in the old days. The walk also takes you past many restaurants and food stalls so if you're hungry before heading back to the airport, there are lots of options.
If you're in Kuching for an evening or nighttime layover, head to the aforementioned Top Spot Seafood for a pre-flight meal among locals. After dinner, you can walk along the nearby waterfront to Carpenter Street to have a drink at one of the area's many bars.