Travelling to Cambodia and checking out the sights in Siem Reap? This guide will give you everything you need to know about visiting Siem Reap, from getting to and from the airport, to the best Siem Reap-themed books you should read before you go, to the cool local spots you should check out.
(Only visiting for a short time? Check out our savvy 24 hours in Siem Reap guide for one perfect day in the city.)
Getting to and from REP
Taxis are the best way to get to and from the airport — they are safe to use and not metered. The official booth outside the airport's domestic and international exit has a set price and ticket system. Note that taxi drivers are often also touting for additional businesses such as day tours to the temples.
Alternately, you can hire a remork (moto-rickshaw or Cambodian tuk-tuk). Official airport remorks are organized at the taxi stand next to the airport terminal. Note that, as with taxi drivers, remork drivers are often also touting for tours.
Taxi one-way: approx. USD 7 to city centre
Remork one-way: approx. USD 5 to city centre
Some hotels and guesthouses offer free airport pick-up/drop-off by taxi or remork. Check if your accommodation offers this before you arrive.
The journey from the airport to downtown Siem Reap takes 20–30 minutes, depending on traffic.
Getting around Siem Reap
Public transit: Sorry, but you're out of luck here, as there is no public transport system in Siem Reap. Most locals use motorbike taxis (motos) or remorks for short journeys around town if they don't have their own vehicle. However, there is public transport between major towns and cities such as from Siem Reap to Phnom Penh.
Taxi: You can safely hire a taxi from any of the reputable hotels and guesthouses in Siem Reap. But that being said, traditional taxis aren't common in Siem Reap. Instead, there are cars and minibuses available for hire with a driver, from stands near the Old Market and Siem Reap River. However, these drivers are generally seeking longer journeys between towns and cities in Cambodia. Note that they are not marked as taxis and are not metered. Rates start at approximately USD 35 per day (subject to other surcharges for distance, early departure, etc.).
Remork: Most visitors and many locals travel by remork. Short journeys around town will cost USD 2–3 per remork (seats up to four people) and the remork can be hired for USD 15–20 per day, depending on the duration and distance. Expect to pay more to go to outlying temples and for sunrise trips. Recently, some hybrid "tuxis" (half tuk-tuk, half taxi) have been making the rounds in Siem Reap. They charge USD 1 per person for short journeys such as from the Old Market to a central hotel.
Walking: Siem Reap is a great city to explore on foot. It is generally safe although there are the odd incidents of bag snatching. Take the usual precautions such as leaving your passport and valuables in the safe at the hotel, and walk with a group of friends, especially late at night. The walk along the river from the Royal Park in front of Raffles Hotel to Old Market is charming. Walking is also a great way to explore the narrow passageways, lanes, and alleyways around Pub Street and the Old Market.
Bicycle: Biking is a great way to explore the city and temples of Angkor. Local bikes cost USD 1–2 per day to hire, while recent model mountain bikes cost USD 8–10 per day. Hire your bike from the White Bicycles NGO — their projects help the local community and the bikes are available for hire from a number of hotels and guesthouses around town. Or, if you're after recent model mountain bikes, there are a number of places renting bikes near the Old Market and Wat Bo Road.
Things to do in Siem Reap
For a true taste of Siem Reap as a local, how about some morning aerobics? Trust us, there's usually not a foreigner in sight, and you'll burn off at least some of the snacks you ate at the night market the evening before. The scene is a combination of popular dance and aerobics, led by an instructor with a boombox. Play recognize-that-song with the tunes, which are often Western favourites paired with Khmer lyrics. There are a number of places around town that offer the sessions, including the grounds of the Cambodian People's Party community centre (located along the river, opposite the park with the concrete animals). The sessions run both morning and evening, usually about 6am–7am and 5pm–6:30pm (according to sunrise and sunset). The cost is about 2,000 riel, or USD 0.50 per person.
Or, make some new friends by playing sai — the Cambodian version of hacky sack. Buy the "ball" from a toy, stationery, or general store for about US 1, then pull it out and go. You'll usually spot kids and adults alike playing in the late afternoon.
The Phare Cambodian Circus is a unique blend of Cambodian acrobatics, contortion, juggling, fire stick throwing, traditional music, dance, and tightrope walking incorporated into stories that tackle contemporary themes. The show isn't just entertaining — it's also for a good cause. Phare performers are all from vulnerable households and the circus gives them a platform on which to build their artistic careers. Profits from the show support the educational and social programs of Phare.
The daily show starts at 7:30pm (get there early, as there's no entry permitted after 7:35pm). Tickets cost USD 15 for adult "class B" seats. For reserved "class A" front-row seats, the price is USD 35 for adults. Shows change every few weeks.
For another cultural show for a good cause, you can check out Beatocello at Jayavarman VII Children's Hospital, located on Charles d'Gaulle Road. The founder of the hospital, Dr. Beat Richner, puts on regular cello performances, which are accompanied by a presentation on the activities of the hospitals, and attendees can make donations of either blood or money.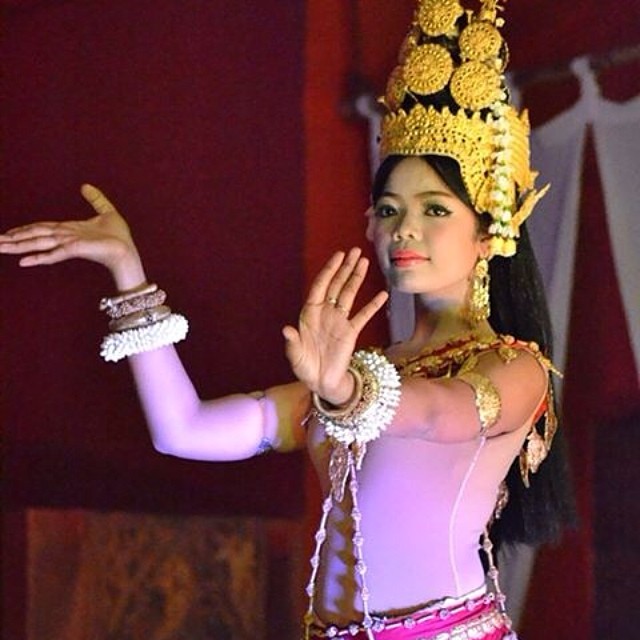 Lastly, check out one of the traditional Apsara dance performances. These colourful shows recreate the 1,000-year-old scenes of court dancing carved on the walls of the temples. Performances vary from free with the purchase of a meal from an à la carte menu, to USD 40 or more at 5-star hotels, which usually includes a three-course set menu. For cheap and cheerful, Temple Balcony on Pub Street has daily performances from 7:30–9:30pm that are free when you dine in their restaurant.
Alternately, we love the Apsara Theatre (in front of Angkor Village Hotel off Wat Bo Road) for the beauty of the performance hall, the stunning costumes, and the skill of the dancers. The cost is USD 25 and includes a (admittedly bland) three-course set Khmer menu. Bookings are recommended and seating is generally Asian-style at low tables with cushions on the floor. You can also request in advance to have balcony seats at tables. Shows normally start at 7:30pm.
If you plan to be in Siem Reap in April, then you should definitely check out Angkor Songkran, or Khmer New Year, during which you can participate in traditional Khmer games, dancing, and martial arts, watch shows, listen to Cambodian music, and enjoy local snacks and picnics. It's the country's number-one public holiday and a chance to see locals celebrating in true Cambodian style.
The annual event runs April 14 to 16 and a schedule of events and locations is published in the Phnom Penh Post newspaper in the days leading up to it. Most advertised events are in sites around Angkor Wat and Angkor Thom temple, along the riverfront, and around Old Market and Pub Street. There are also local events at many pagodas outside the city.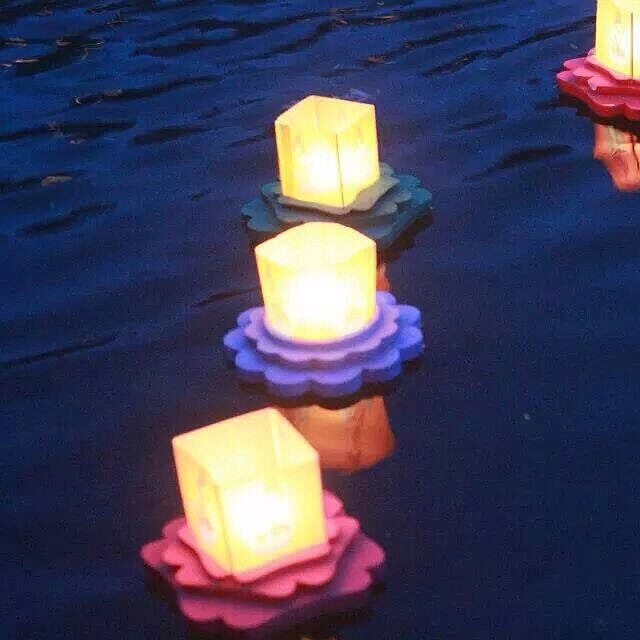 Siem Reap Day Tours
Looking for more things to do? Urban Adventures offers several day tours in Siem Reap, all led by local experts that will give you a taste for local life in the city:
Tonle Sap Secrets
When the heat and crowds of the city get a bit much, join this Siem Reap tour to spend a day out on the water among the floating villages and farms of Tonle Sap. Recharge on the lake where villagers fish and farm is the perfect antidote to Angkor overload (it happens).
Angkor Adventure
Like a good blockbuster, this best-selling Siem Reap tour is entertaining, enthralling, and hard to pass up. See Angkor's most famed temples from the serene smiling faces of Bayon to the tomb-raiding Ta Prohm, before devouring a Khmer feast fit for a king.
Siem Reap Street Food by Night
Siem Reap's street food has also been influenced by Thai, Vietnamese, Chinese, and French techniques to form a style and flavour profile that is uniquely Cambodian. On this night-time food tour, we'll hop on local transport and travel away from the tourist trail to sample authentic Siem Reap snacks, desserts, and Khmer cuisine staples.
Cambodian Cook-out
Get to the heart of Cambodia — through its food! Take a trip into the Cambodian countryside and show off your cooking skills with this hands-on culinary adventure. You'll whip up a 3-course gourmet meal, get to experience local village life, and, best of all, eat your culinary creations.
Siem Reap on the big screen
Before you visit, get excited for the sites by watching Lara Croft: Tomb Raider or Two Brothers, which were both shot at some of the famously spectacular temples of Angkor. Another recommendation for those wishing to better understanding Cambodia's past is The Killing Fields — it explains the tragic era of the Khmer Rouge.
Siem Reap on record
The Cambodian Space Project will give you a surreal taste of Cambodian pop culture and history all wrapped up in one. The band, featuring Cambodian singer Srey Channthy, tours internationally but remains deeply rooted in Cambodia, with particular dedication to the country's rural, poverty-stricken regions. Their mix of psychedelic rock and political and cultural messaging is uniquely Cambodian — their music is heavily influenced by 1960s Cambodian pop that was lost in the Khmer Rouge regime. Their most recent album is Whisky Cambodia.
For music that paints a vivid picture of the Vietnam/American War and Khmer Rouge era, listen to punk song Holiday in Cambodia by the Dead Kennedys and Cambodia by Kim Wilde, both from the early '80s.
Khemarak Sereymon is a popular Cambodian singer; listen to Khmer New Year Song for a taste.
Cambodia in books
While most books about Cambodia focus on the Khmer Rouge, A Dragon Apparent, originally published in 1951, provides a picture of Cambodia, Vietnam, and Laos prior to the Vietnam/America war and Pol Pot rule.
For stories of the hardship Cambodia went through in those later years, First they Killed My Father provides a well-written and sometimes heart-wrenching survivor's account of the lead-up to the Khmer Rouge seizing power in Cambodia, the labour camps, and finally the journey to freedom. Another recommended read for that era is The Gate, which is the true story of Francois Bizot, a French scholar who arrived in Cambodia in 1965. The book explores his experience of being imprisoned by the Khmer Rouge and escaping Cambodia after the fall of Phnom Penh in 1975.
What's on in Siem Reap
For info on everything that's happening in Siem Reap, the Friday edition of the Phnom Penh Post includes the Siem Reap Insider with details of city news and events for the coming week. As well, you can check out Wat's Up!, a closed Facebook group that you can ask to join and that has information about events in Siem Reap.
Get in touch with us
Give us a ring at +855 63 966 655 (Monday to Friday from 8am–12pm and 2pm–6pm). Outside office hours and on public holidays and weekends, you can reach us at +855 12 391 780. Our emergency number is +855 92 555 969.
You can also email us at bookings@siemreapurbanadventures.com or follow us on Instagram.