Gelato's had a long life. Like, more than 5,000 years of living. As far back as 3000 BCE, Asian cultures snacked on flavoured crushed ice. Later, Egyptian pharaohs served fruit-sweetened ice to visitors. As well, Arab, Greek, and Roman cultures all served cold lemon drinks, much like sorbet, after dinner.
But the gelato as we know today came when Italy's foodie queen, Catherine de' Medici, asked Florentine artist, architect, and recipe inventor Bernardo Buontalenti to develop a new cold dessert for an event. It was then that the creamy, cold treat became a typical feature at grand galas for noble families. That makes Florence the birthplace of gelato — and the place to go to if you want to get the really, really, good stuff.
If you're going to go for the perfect gelato in Florence, your best bets are Carapina on Via Lambertesca, Vivoli on Via Torta, and Perché no! on Via dei Tavolini. You're guaranteed creamy, fresh flavours, seasonal fruit sorbets, and gelatos made in-house with local ingredients, like delicious pistachios from Italy's pistachio capital, the town of Bronte in Sicily. For Celiac sufferers, Carapina offers gluten-free cones, and Vivoli is the most traditional of the gelato shops.
Pretty much any flavour you pick is going to be divine, but at Carapina, gelato maker Simone Bonini makes cheese flavours such as bufala mozzarella gelato with pear sorbet — pure perfection! Or, at Perché no!, they use Amedei chocolate (from Pontedera in Pisa), considered to be one of the best chocolates in the world. Get the chocolate sorbet, made with no milk, just pure cioccolata!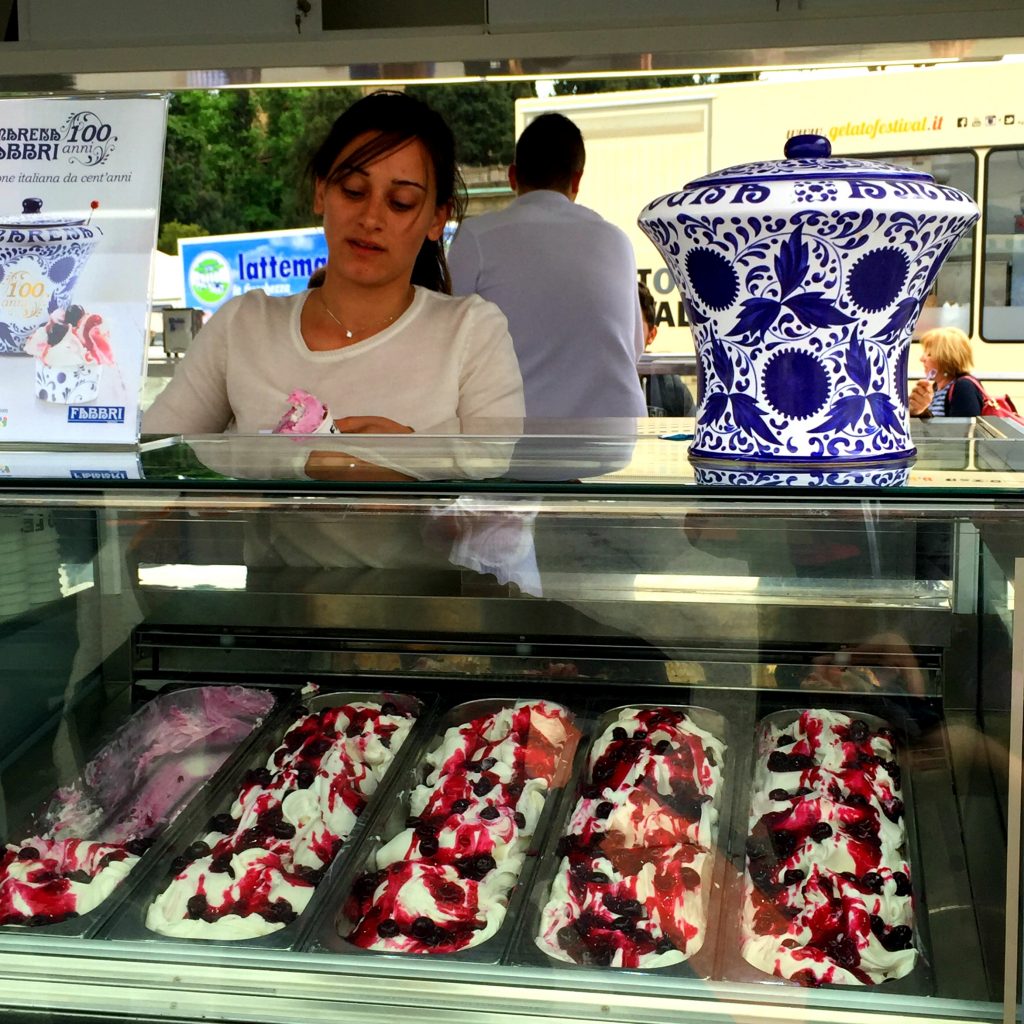 Or, if you're in Florence at the right time, you can hit up the Gelato Festival, which runs in late April/early May, in Piazzale Michelangelo — the gorgeous grand square that overlooks the historical centre. To get there, it's a walk from the city centre (15 minutes from the Ponte Vecchio), or you can take Bus 12 from the Ponte alle Grazie.
You can purchase a gelato card for EUR 5 online or for EUR 7 at the festival; this card gives you a choice of five flavours — or if you just want one or two flavours, it costs EUR 2 for a cup. There are a number of delicious flavours, but the most classic flavour to taste is Buontalenti — named after the famous founder himself, of course. The base is fresh fruit and cream combined together to create a delicious, totally authentic gelato.