In April, Thais celebrate one of the most important festivals of the year: Songkran — also known as the water festival. This celebration of Thai New Year is a big wet and wild party, with buckets of water being thrown, water guns being blasted, and everyone in the streets ending up drenched. More than that, though, the celebration is also a time for Thais to come back home and visit family and friends, to clean their homes for the new year, to bring offerings to the temples and monks, and to offer respect and blessings to their ancestors.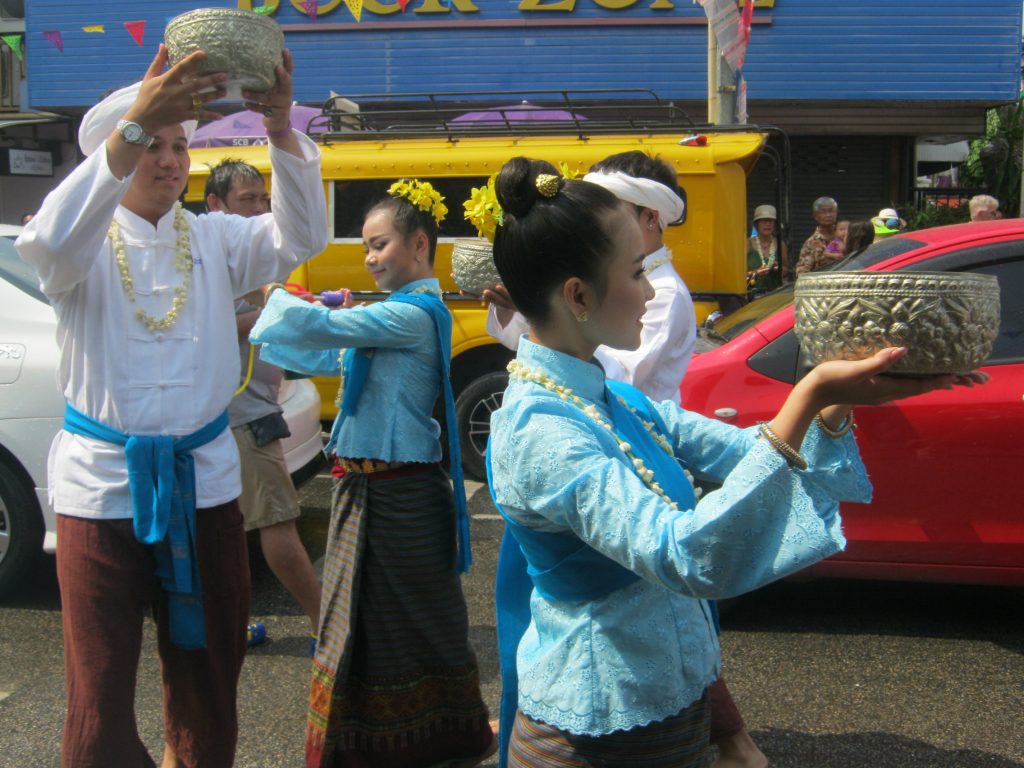 In 2016, the celebrations will run from April 12 to 15, and also coincide with the 720th anniversary of the founding of Chiang Mai and the Lanna Kingdom in Northern Thailand by King Mengrai. The anniversary of Chiang Mai will be celebrated at the Three Kings monument on April 12. Who are the three kings? They are King Mengrai, who was the first king of the Mengrai dynasty, and his two friends King Ramkhamhaeng from Sukhothai and King Ngam-Mueng from Payao. The Three King's Monument is at the intersection of Phrapok-klao Road, in the old city of Chiang Mai, opposite the former city chamber.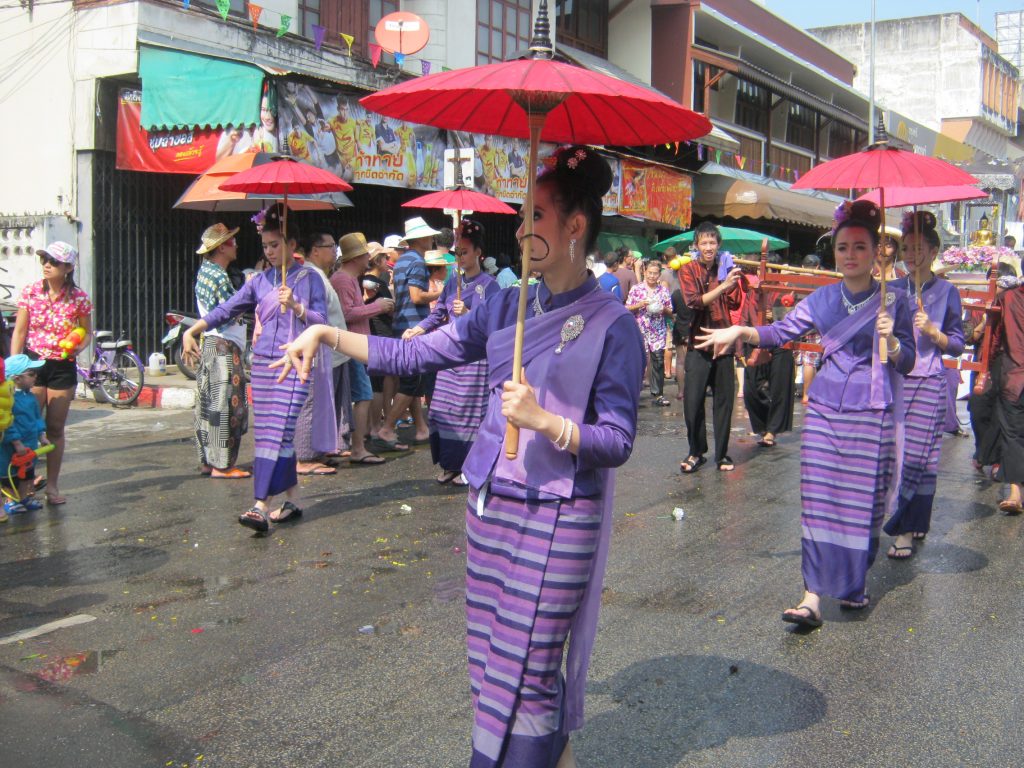 Early morning on the 13th, locals will offer alms to Buddhist monks, and Songkran will officially kick off at Thapae Gate. One of the traditions is a beauty contest — watch the lovely ladies with umbrellas ride by on bicycles! It's truly a unique part of Chiang Mai culture.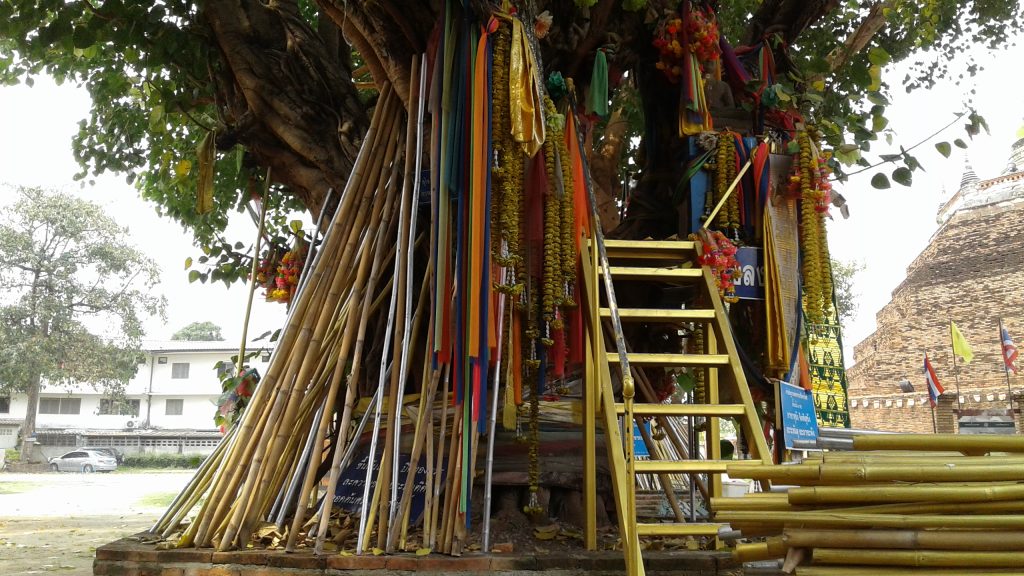 There's also the procession of Mai-Khum Saree, which is a long piece of wood that locals bring to support a Bodhi tree at a local temple. The Bodhi tree is a symbol of both Buddha and a long life. Locals believe that by supporting a big Bodhi tree, they are showing respect to Buddhism.
Another tradition is that of the sand castles. In the past, people believed that if you had sand in your step after a temple visit, it would bring bad karma. So our ancestors created the tradition of bringing sand to build a small sandcastle in honour of Buddhism. We now do this at temples all across the country.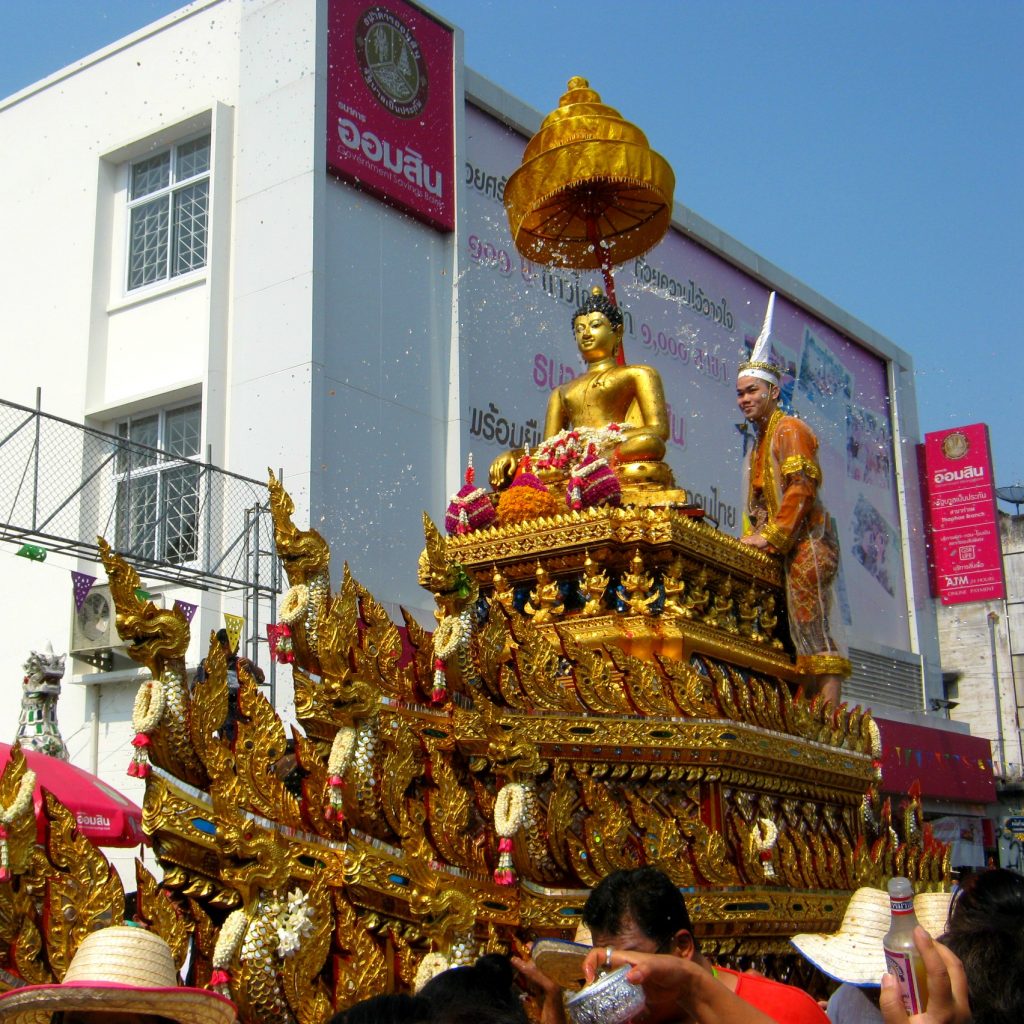 The highlight of the festival will be held from Naowarat Bridge to Thapae Gate (along Thapae Road) on April 13 at 1pm. This is when at least 40 beautiful Buddha images from Chiang Mai's temples will be carried in a procession, to be sprinkled by locals for prosperity and happiness. Elders are also sprinkled, to offer good fortune and show respect. Meanwhile, out on the streets, we spray and splash new friends from dawn to dusk, from urban to suburban in Chiang Mai!