Here's an insider tip to the South Pacific — there's way more to do in Fiji than lay on the beach (although you'll want to do that, too). And while many travellers only view the city of Nadi on the main island as the airport hub, there are sites to see and experiences to be had in and around the city. We asked Fiji locals to give us their favourite tips for visitors; from kava drinks to mud baths, here are the best things to do in Fiji (specifically, in the town of Nadi).
Drive Viti Levu
Hire a rental car and take a drive around the main island of Viti Levu to experience the real Fiji and get to know the local Fijians better. Despite being Fiji's largest island — and home to the nation's capital — Viti Levu can be driven in a day. Of course, we recommend diving in and getting the real experience, so give yourself a night or two rather than cramming it all into 12 hours. Some of the villages offer homestays — perfect for getting into local life. Eat with the locals and sample Fiji's national drink, kava. And trust us, there's no escaping kava. You can find it being drank pretty much every night, and it's a deep part of Fijian culture. Be warned, many foreigners don't love the taste, but if you want to go local, you have to try it at least once.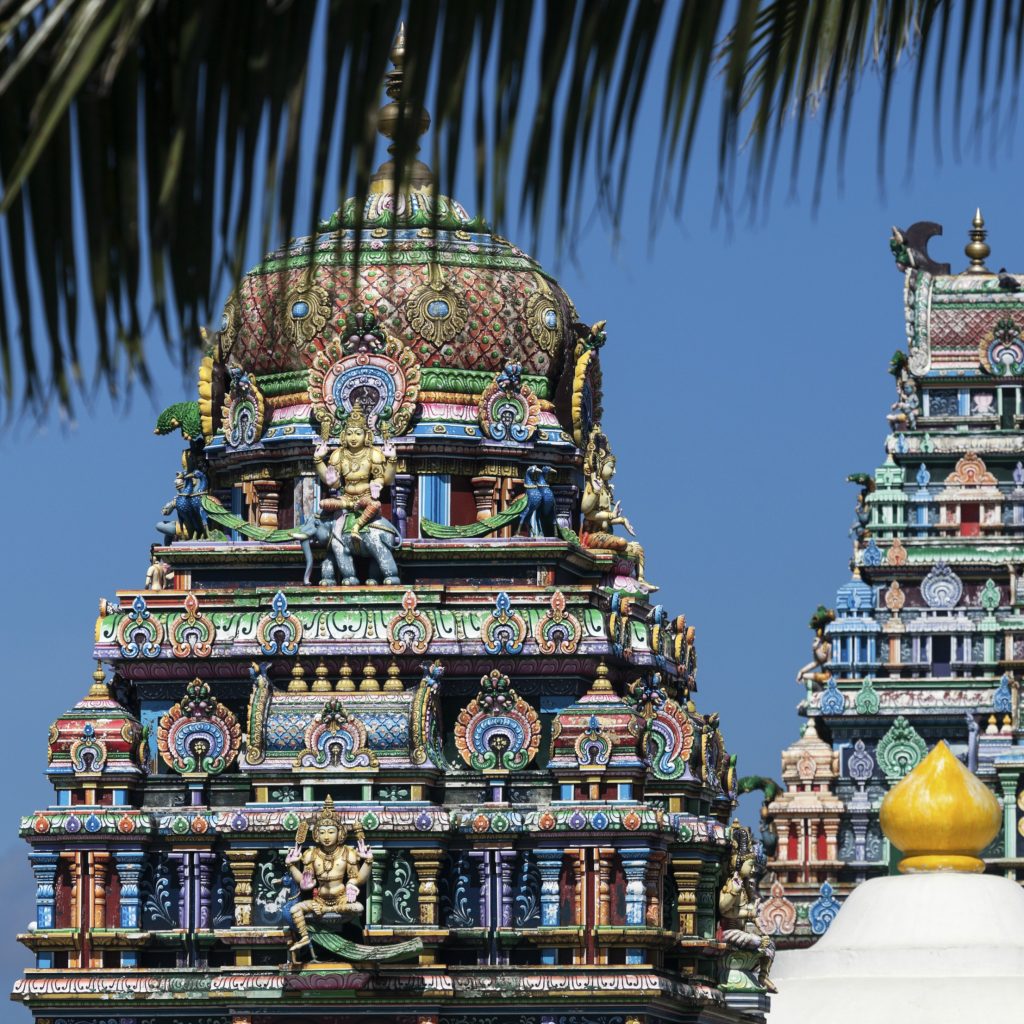 Go island hopping
Hire a boat for the day and travel to the Mamanuca Islands. This chain of 20 islands is admittedly touristy and resort central, but that's just because it's so beautiful. Spend the day hopping from one island resort to another, with breaks for dips in the turquoise waters. Fun facts: the Tom Hanks movie Cast Away was filmed on Monuriki, one of the islands in the Mamanucas, and several of the islands are submerged by the ocean during high tide.
Make some kokoda
In addition to kava, you're also going to need to try kokoda (or kokonda), one of Fiji's most iconic traditional dishes. This fish salad is similar to ceviche, in that the fish is "cooked" in citric acid. Most of the hotels in Fiji offer kokonda on their menus, but be warned, it can be expensive. A better option? Ask a local to teach you how kokonda is prepared (hotel staff are perfect resources to ask). Then, grab some friends, buy some local ingredients, and whip up a group meal.
Taste the local flavours
It can be admittedly hard to escape the hotel world in Fiji, but if you want to dine where the locals dine, hit up Flaming Wok or Tu's Place. Flaming Wok has got to be the cheapest place to dine in Nadi, with large portions as well. This small eatery on the busy nightlife stretch will fill you up — perfect for laying the base for a night out. Most meals come in under FJD 10 (about USD 5), so if you're low on dollars, this is the place to go. Alternately, if you're tired of having small portions of fish and chips at hotels, Tu's Place offers one of the best fish and chips in Nadi — and huge servings. Fijians are known for their love for food but the servings at Tu's are even more than most Fijians can finish.
Know where to go for beer
Looking for the cheapest beer in town? Head to NASA Bar, where they sell beer (Fiji bitter or Fiji Gold) for a mere FJD 4 (USD 2) a bottle. (As a comparison, hotels sell the same beer for FJD 10 to 15 a bottle.) NASA was originally built as a bar for Fijian soldiers, but it's now popular with tourists and locals who want cheap beer and a fun night out. A good place for drinking it up and being merry.
Soak in the mud
If you're feeling jetlagged or suffering from aches and pains (or maybe hungover from a night out at NASA), the Sabeto Mud Pool is the place to be. The Sabeto hot water springs are said to be therapeutic and beautifying — soft skin, anyone? It's a popular spot for locals and tourists alike, making it as much a social experience as it is a relaxing retreat. It's said a soak in the pool can help to ease joint pain, arthritis, and muscle soreness.