Tiny Goa on India's southwest coast is the smallest state in the country, but that doesn't mean it lacks for things to see and do. Alternatively, Goa offers a dizzying array of sights and activities well worth your time. Whether you're planning to be a beach bum for a few days (or weeks), or want a more cultural experience, Goa has you covered. Here's everything you need to know in advance of your visit.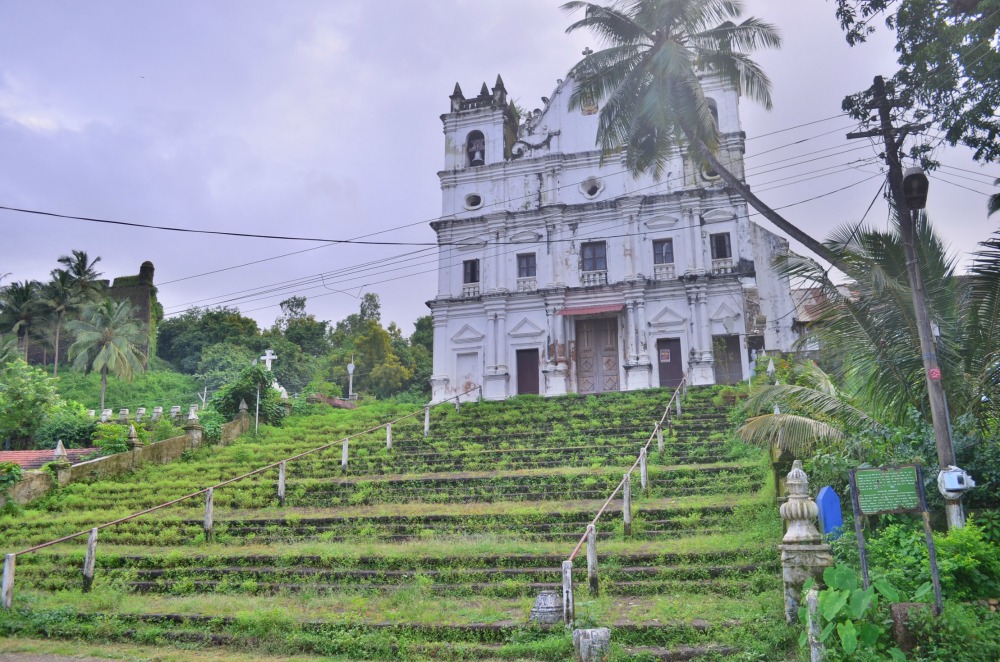 Getting to and from GOI
You can get to Panaji, Goa's state capital, via pre-paid taxi from the airport, which is your best bet. Once you're in the capital you can then make your way to the area in Goa where you plan to start your holiday.  The taxi booth is located outside the terminal and you can book one there to reach any part of the city. A typical trip to the city centre of Panaji should take about 40 minutes and cost INR 400 to 500.
Getting around Goa
It's important to remember that when you are visiting Goa, you're visiting a whole state, not a city, so unless you'll be sticking to one area or plan to spend all your time on the beach (which many people do), you'll likely be using a few methods of transportation.
One of the most popular ways to get around Goa is via a "pilot" or motorcycle taxi. This is usually your cheapest option for shorter distances and costs INR 5 for the first kilometre and INR 2.50 thereafter.
Another option is an autorickshaw or a taxi, but be prepared to bargain before you hop in since these aren't metered (different from pre-paid taxis at the airport). There is a fixed price of INR 7 per kilometre for autorickshaws and INR 8 per kilometre for cabs, but that's not often adhered to.
Going longer distances, you can make use of Goa's extensive bus system, which is also a cost-effective way to travel. You can get almost anywhere in the state from the main hubs of Panaji, Margao and Mapusa. The destination will usually be posted in English in the window and fares range from INR 5 to 50 depending on how far you're going.
Ferries are another option for getting around certain areas of Goa and are free for pedestrians to use.
Things to do in Goa
Since you'll likely start your visit to Goa in the capital, why not see what Panaji has to offer? Also known by its former Portuguese name Panjim, Panaji is place where you can walk among stately colonial buildings, but also wander into a modern mall or arty boutique. The city is also much less hectic than other Indian capitals and somewhat less tourist-trodden. Don't miss out on a wander through the backstreets of the charming old quarter, Fontainhas, a distinctly Portuguese district that reflects the Portuguese rule over Goa through the area's colourful architecture. Walk the narrow, winding streets for a different taste of India. In general, Panaji makes for a good spot to experience local life in Goa.
A UNESCO-listed World Heritage site, Old Goa is a must while in the state. Here you'll find many historical churches including the largest church in Old Goa, the imposing white Sé (St. Catherine's) Cathedral, which was built between 1562 and 1652. The Basilica of Bom Jesus is another important church in Old Goa. It's known as the tomb of St. Francis Xavier, patron saint of Goa. Old Goa is also home to the Museum of Christian Art as well as the small but interesting Archaeological Museum.
Since Goa has 105 kilometres of coastline, spending some quality time on the beach is a no-brainer while you're here. In terms of which stretch of sand to choose, it depends on what you're looking for. For example, Palolem Beach is known as a great beach for dolphin-spotting as well as a popular beach among backpackers. Just north of Palolem Beach you'll find Agonda Beach, which is a good spot to kick back and relax in a less crowded setting. Benaulim Beach is another more laidback stretch of sand, while Calangute Beach is the one of the busiest in Goa.
Goa's beaches also offer the chance to try some water sports, including windsurfing, paragliding, snorkelling, scuba diving, and waterskiing.
A visit to Sahakari Spice Farm is a popular activity in Goa where you can tour the farm and see how spices like nutmeg, cloves, pepper, turmeric, ginger, piri piri chilies, and cinnamon are grown. The 45-minute tour also includes a welcome tea and buffet lunch. The farm also processes cashews and vanilla.
Goa on the big screen
A few movies either set in or directed and produced in Goa include Go Goa Gone, a Hindi zombie comedy; Honeymoon Travels Pvt Ltd., a Bollywood comedy-drama; and My Brother…Nikhil, a drama set in Goa.
Goa on record
Gear up for Goa by listening to some traditional Goan music. Some musicians to add to your pre-trip playlist include Goenchim Noketram, a Goan folk dance and singing troupe; Lorna Cordeiro, known as the Goan Nightingale; and Gavana, a 16-piece group from Goa.
Goa in books
Two books you can look for to get ready for your trip to Goa include Goa and the Revolt of 1787 by Charles J. Borges and Afterlife: Ghost Stories from Goa by Jessica Faleiro, which both talk about Goa at large.