As someone who works at Urban Adventures, I expect it's unsurprising to learn that engaging with locals is one of my favourite ways to learn about and experience a destination. A few months after I joined Urban Adventures, I was able to experience the #localsknow philosophy in a brand new city: Hong Kong. I was nerdily keen to explore the local side of Hong Kong, a city with a hybrid population of local-locals and expat-locals, and a pretty interesting history.
I'm not normally a history geek, but the handover of Hong Kong from the British to the Chinese in 1997 was one of the first major political world events that I was old enough to (somewhat) understand, and as such, I think it's always sat in a little pocket of interest and fascination in my brain. Naturally, my first Hong Kong Urban Adventures tour pick was The Story of Hong Kong, as it chronicles the story of the city from possession to handover. Boom — nailed it!
Full disclosure: I'd have most certainly picked the Hong Kong food tour first, because: food, but it didn't exist when I was visiting the city. So sad, eh!? Guess I'll just have to go back…
Alas, back to history! As I said, the Story of Hong Kong tour takes you from British possession to Chinese handover, and it offered a fascinating narrative and local insight into so many aspects of life in the last couple hundred years in Hong Kong. Starting off at Possession Point, we hear about the British occupation, and learn how they divvied up the land on Hong Kong Island. Much like other colonial settlements around the world (the British Properties in West Vancouver comes to mind), the land higher up the mountain was reserved for the British. The further down you went was based on ethnic hierarchy, with Europeans following the Brits, and Chinese occupying the lowest land and, thus, the bottom of the ladder. Now, this area, known mostly as Central and Mid-Levels, is home to many of the Western expats in Hong Kong.
Meandering down Hollywood Road, we got glimpses into the antique distributors, the Man Mo Temple — where incense coils burn in devotion to the gods of war and literature — and caught some peace and calm in a number of the area's green park spaces. Sitting opposite Statue Square, which has its own share of historical interest, is the HSBC building. One of Hong Kong's many intriguing bits of architecture, we were asked to try to figure out what sets it apart from every other building in the city. I don't want to spoil it for you, but the story behind this building was my favourite bit of the tour, and really indicates what the mood was like leading up to the 1997 handover.
What I found thoroughly fascinating was listening to our guide, Danny, relay stories of Hong Kong's past and more recent shift to Chinese rule. Trying to understand the complicated sentiments and complex dynamic that exists since the handover is something you won't really find in a guidebook. We finished our tour with a view of the Hong Kong Convention and Exhibition Centre, where the 1997 handover took place. I and the other two guests on the tour were brimming with questions about life since the handover, and Danny was happy to oblige. While I know his was only one opinion of several millions of locals, I loved hearing about the little things he notices that are different. Honestly, I could have asked Danny questions for another two hours!
After the tour, I was hankering for some local food (yet another reason why I love hanging out with local guides is because they often offer up the best restaurant recommendations), and Danny didn't disappoint.
I said I was up for anything, so Danny and I headed over to Kowloon, where his afternoon market tour was set to take off from, and we grabbed a quick bite to eat and chatted more about life in Hong Kong. I also got to try Hong Kong-style Western cuisine, the concept of which I found greatly amusing, as we, over here, have typically Western-style Chinese food! So what's Hong Kong-style Western cuisine? It's essentially their take on stereotypical Western food (much like we have things like chicken balls in our "Chinese food", but they totally don't…) So I chowed down on chicken with corn and beans and rice, and a delicious little mango dessert. The food was good, but what I loved most was that I was the only gweilo in the place — truly local. +1 Danny!
Wanting to be as polite as possible (I'm Canadian, it's in my blood), I asked Danny how to say 'thank you.' Explaining that there are two ways to say thank you in Cantonese, he taught me that m goi is used in situations where the service is expected, for instance a restaurant or a taxi. Alternatively, do jeh is used to thank someone for a gift, or to express gratitude. It's not entirely as simple as that, but it's the gist of it. I really appreciated that Danny took the time and effort to explain it to me, because the contextual implications of each thank you were easier to understand when coming from a local. It also felt like an extension of the tour — in understanding something as simple as how to say thank you, I was learning more about the story of Hong Kong and its people, which is something, in my opinion, that can only truly be taught by locals.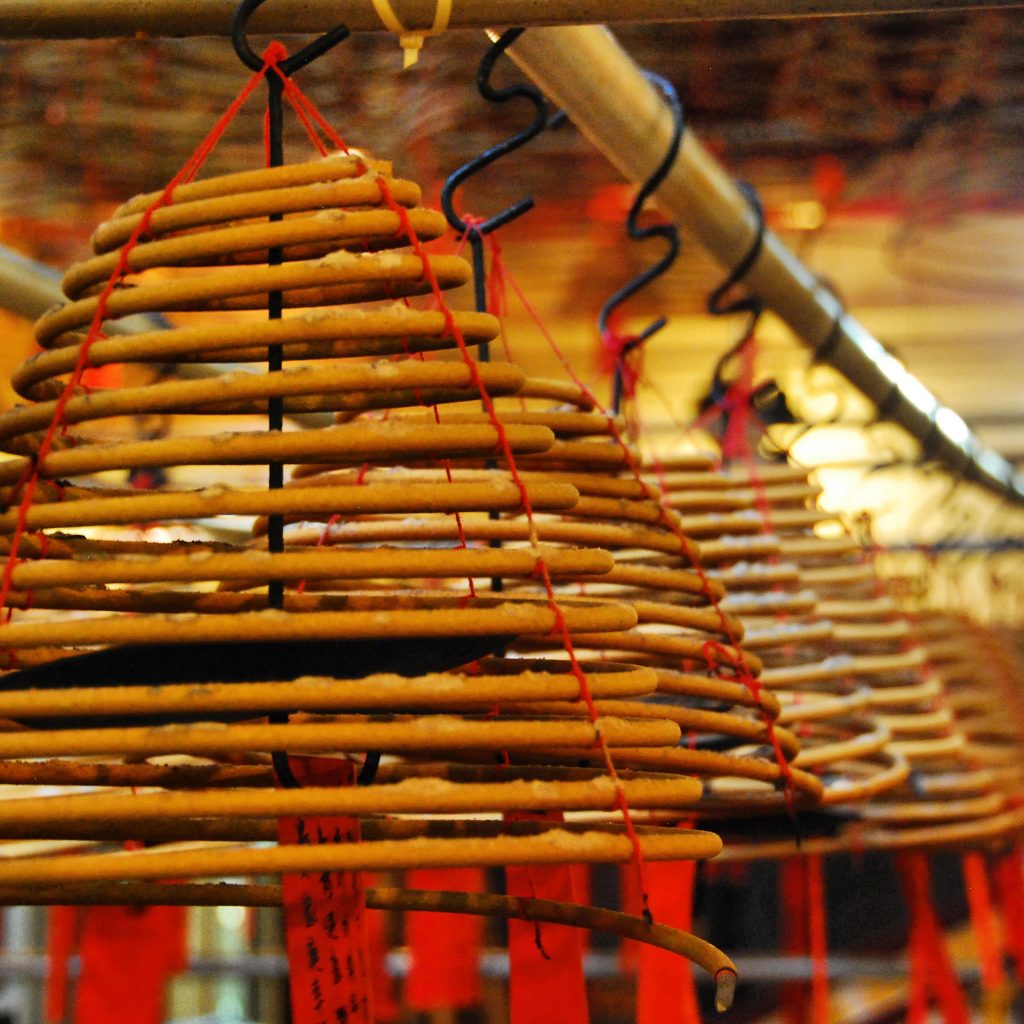 My time in Hong Kong was enriched by hanging out with Danny. I got to understand more about the history that had fascinated me since I was a child, and what's more, I got to step further into local life than I would have if I'd just wandered around on my own. It was an invaluable experience, and paved the way for me hopping on more than a dozen of our other tours worldwide.
Next time you find yourself with a few spare hours in Hong Kong, give Danny a call, and please tell him I say hi and do jeh.