For a relatively small city, San Francisco has enough neighborhoods to make even the most seasoned traveller's head spin. While certainly not exclusive, this list covers most of the neighbourhoods that you'll hear about and want to see.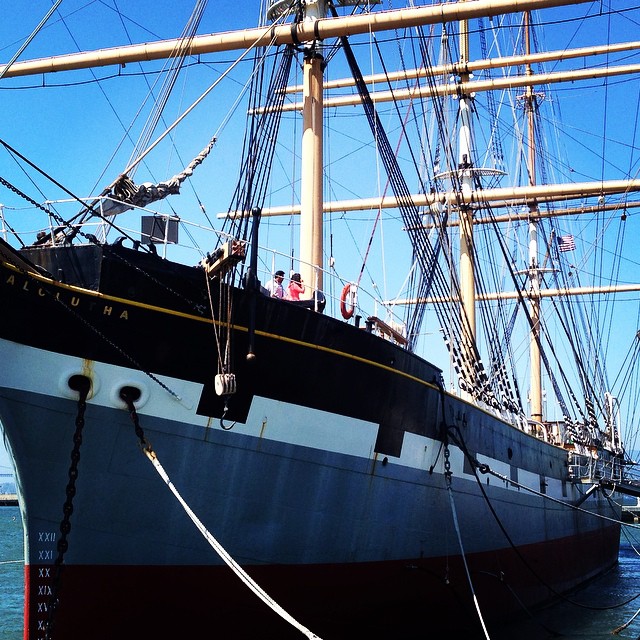 Fisherman's Wharf
Probably the most well-known neighbourhood for San Francisco's visitors, Fisherman's Wharf was once the heart of San Francisco's fishing industry. It's currently home to probably the highest concentration of tourist attractions in the city. Love it or hate it, it's a must for any traveller to the city. It's the jumping-off point for any boat tour out on the Bay, and the home of San Francisco's famous sea lions, and it also houses many of San Francisco's great (although definitely not budget-friendly) restaurants.
Nob-Hill/Russian Hill
Nob Hill and Russian Hill are technically separate neighbourhoods, but they are pretty similar in character and feel. Reserved, ritzy, upscale San Francisco at its best. You'll find world-class restaurants and bars, gorgeous architecture, and of course, big hills. These are not neighbourhoods to be walked lightly. Russian Hill is also where you'll find the famous Lombard Street, touted as the crookedest street in the world.
Mission District
You'll find that the Mission District is most famous amongst visitors for its murals. Painted along alleyways throughout the neighbourhood, these elaborate works of art are well worth stopping by to check out. But the neighbourhood has a lot going for it beyond its street art. It's the home of a large Hispanic community, and you'll find some of the best small, local restaurants here.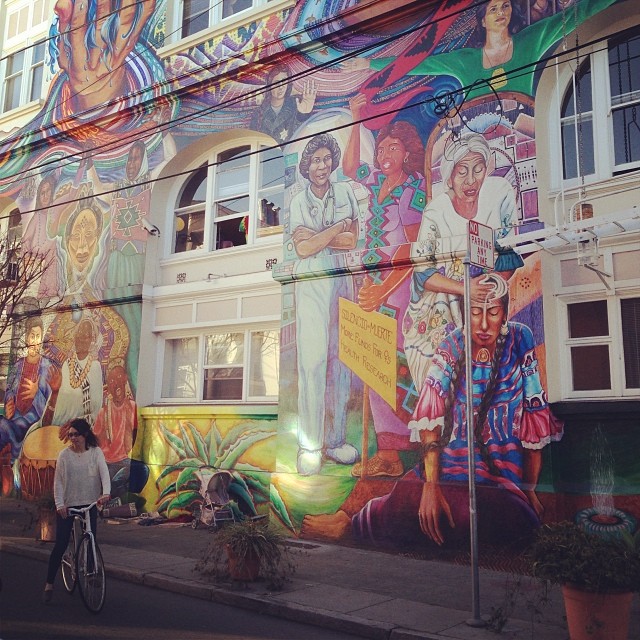 The Castro
This is by far San Francisco's most flamboyant neighbourhood. As the heart of the city's gay community, the neighbourhood takes, well, pride, in itself and its culture. It's also a welcoming and happening neighbourhood, with a fantastic theatre scene and some great restaurants.
Hayes Valley
Think upscale social scene. In Hayes Valley, you're right in the centre of some of San Francisco's best restaurants, as well as a huge chunk of the city's arts scene. With the symphony and opera nearby, as well as the SFJAZZ Center — which proudly touts itself as the first building in the West to be built specifically to further the performance of jazz music — Hayes Valley is the place to go in San Francisco for high-end arts. The shopping here is top-notch, too, whether you're looking for organic produce and coffee, or designer shoes.
Haight-Ashbury
Also known as Upper Haight, the neighbourhood surrounding the intersection between Haight St. and Ashbury St. is typically considered the birthplace of the hippie movement. Most of the hippies have moved away, though, and been replaced by panhandlers. While the shops here are pretty quirky, they're mostly fairly upscale boutiques, with a few places, such as the Grateful Dead House and the Red Victorian to pay homage to the neighbourhood's hippie roots.
Lower Haight
Lower Haight has a pretty different vibe from Upper Haight. It's artsy, cool, unpretentious, and chill. You'll find tons of unique establishments here, from bars to hair salons, to tea houses, to music venues featuring all sorts of different bands.
Noe Valley
Think unpretentious boutiques, cute cafés, and a slowed-down pace. Noe Valley is a place where families live in expensive homes and where you'll frequently see couples strolling the streets hand-in-hand, or mothers pushing strollers. Despite its family feel, the neighbourhood has great shopping — geared towards its upper-middle-class residents — and lots of chill cafés. It also tends to be reliably sunnier and warmer in Noe Valley than the rest of San Francisco, due to the effects of the nearby hills blocking coastal chills and creating a sort of microclimate in the neighbourhood.
SoMa
Hip and stylish would be the two words to best describe this neighbourhood. From swanky bars to exclusive nightclubs, to pricey high-rise apartments, SoMa is the place to go to be seen, and a place that caters to pretty exclusive tastes.
Bernal Heights
A sigh of peace, quiet, and calm neighbourhood friendliness nestled inside the bustle of San Francisco, Bernal Heights is the perfect place to go to relax. Its laid-back, outdoorsy vibe will charm even the hardiest of city-slickers, and the neighbourhood teems with friendly faces, small open-air markets, and cosy bookstores. Stroll to the top of one of the hills for panoramic views of the city.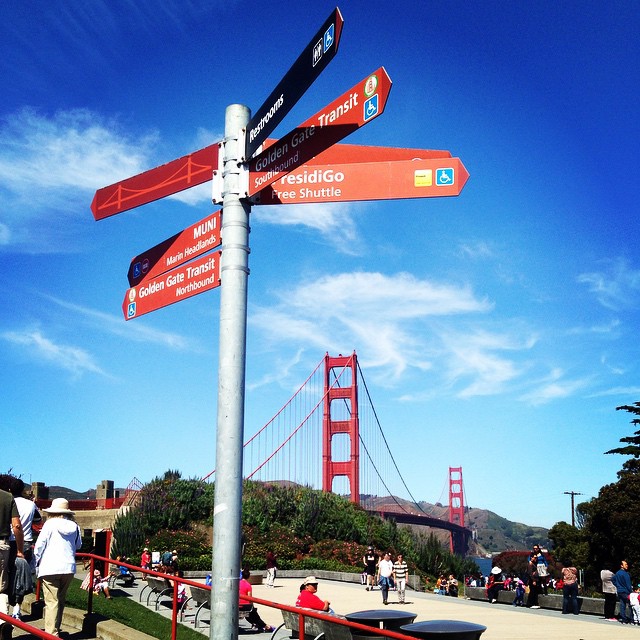 Cole Valley
Cole Valley is another friendly area with a small neighbourhood feel, home to a number of young professionals. Nestled near the more upbeat Haight-Ashbury, and a reasonable walk from Golden Gate Park, this area features quiet streets, small shops and restaurants, and great views.
Tenderloin
The Tenderloin is almost without a doubt the most infamous of San Francisco's neighbourhoods. Travellers are sure to have heard warnings about wandering through. Sadly, the neighbourhood generally lives up to its reputation, and even the boldest would be pretty foolhardy to walk through the Tenderloin alone at night. But, if you look past its extremely rough surface, the Tenderloin offers a lot of life. You can find some amazing hole-in-the-wall restaurants, and some great entertainment that you definitely won't find anywhere else — and not necessarily of the seedy variety. More and more establishments have been moving into the Tenderloin, turning it into a scene worth checking out. Just make sure if you're going for the nightlife, you take a cab.
North Beach
North Beach is a boisterous, Italian neighbourhood right next to Chinatown. One of the most popular things to do in North Beach is simply people-watching. Bistros and cafés set their tables out on the sidewalk and give an old-world feel. And of course, as you'd expect, the food is out of this world.
Chinatown
The name is pretty self-explanatory, but San Francisco's Chinatown is pretty unique. It's the largest Chinese community outside of Asia, and is a vibrant area. Known for its charming back alleys, its great eateries, and its reasonably priced shopping, it's always bustling.
Union Square
Union Square is pretty much known for one thing and one thing only: shopping. It's one of the largest collections of boutique shops and department stores, not just in San Francisco, but in the world, and is an absolutely world-class shopping destination. If you're looking to stay in one of the city's nicest, ritziest, most expensive hotels, this is where you'll find them, as well. For shopaholics, this is the best place to go in San Francisco.
Financial District
Based on the name, you won't be surprised to hear that this is where many of San Francisco's large businesses and corporations have their offices. There are also a lot of upper-end restaurants, boutiques, and shopping centres catered to tourists and the professionals who work in the area, as well as bars and a decent nightlife. Definitely not a cheap place to hang out, but the Financial District offers more entertainment and sights to the traveller than you would expect based on the name.
Presidio
For beautiful scenery, ocean views, and some perspective on San Francisco's history, you can't beat the Presidio. This is also where you'll find Crissy Field, which frequently holds educational programs and exhibits and is especially great if you're travelling with kids. Military buffs will love the area, too, for its historic buildings and its past as the site of one of San Francisco's most important military establishments.
Want to check out San Francisco's neighbourhoods? Join us on one of our SF city tours!