To really experience a city, you've got to get to know it when the sun goes down. That's when secrets come out, when friends are made and when the adventure feels just a bit more real. These places already some of our favourites in daylight, but we love even more when night falls.
Don't worry, we're not going to recommend a Red Light tour to Soi Cowboy, so keep your "One Night in Bangkok" jokes to yourself. (Although, if you do want to explore seedier sides to the city, there are plenty of opportunities—we won't judge.) No, what makes us love Bangkok at night is the variety of things to see and do and buy. The many night markets—like Patpong, Khlong Tom, Khlong Lod and the very touristy Khao San—are excellent places for finding random souvenirs and even more random street foods (scorpions on a stick, anyone?).
No international nightlife list would be complete without the world's most famous red light district. You probably already know the drill about sex shows and prostitutes and drug-selling coffee shops. Yep, liberal Amsterdam has all of these, and most people who head to the city spend at least one night checking out the anything-and-everything offerings. But don't worry, hash and hookers are really just one, very small piece of Amsterdam—escape De Wallen and head to districts like Leidseplein and Rembrandtsplein to find great pubs and great beer.
Best culture shock (day or night): Tokyo, Japan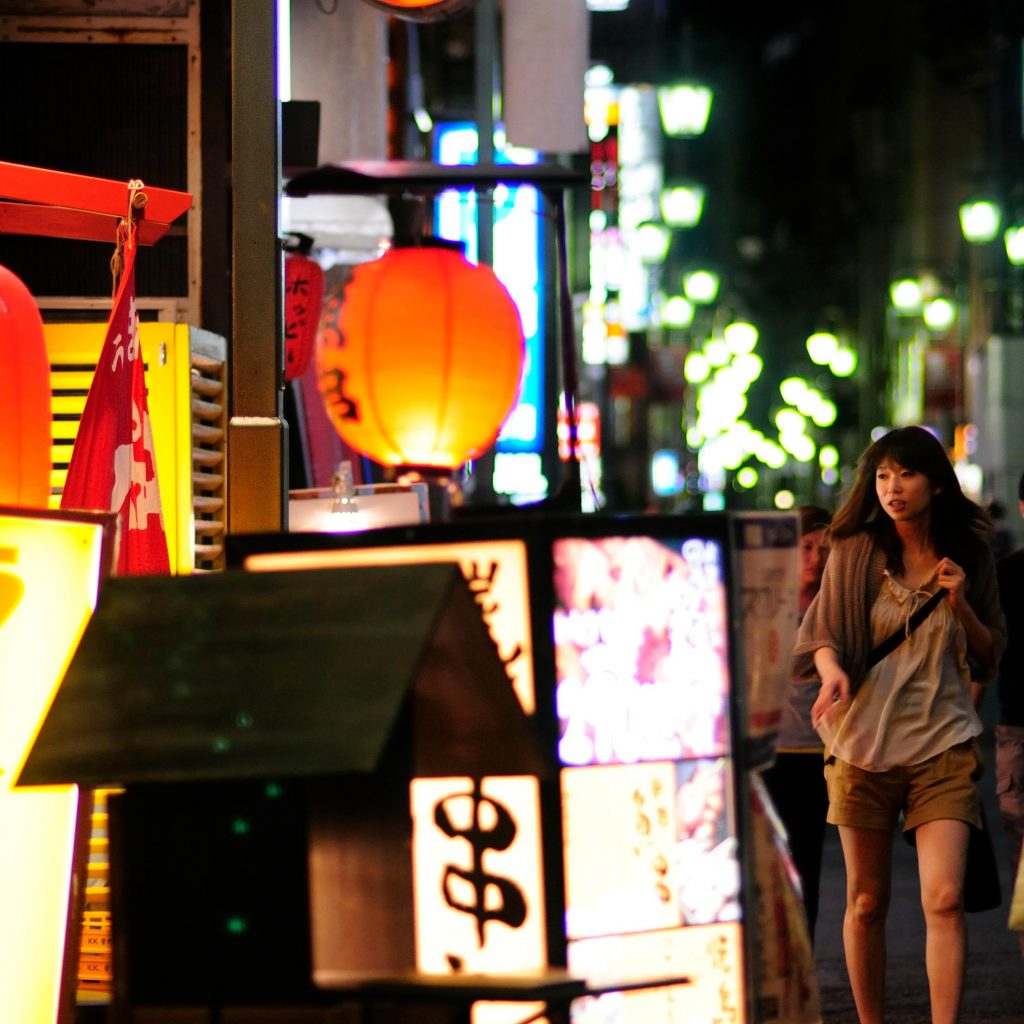 For pure sensory overload, Tokyo is one of the most intense destinations you could pick. And all the chaos (and that Lost in Translation feeling) comes really alive when darkness falls. The downtown core is a web of neon lights and after-work crowds jostle through surreally busy streets (the Shibuya Scramble is not for timid explorers). Head out after dark for some street yakitori, then head out to a karaoke bar, sample some sake and revel in the fact that you are very far from home.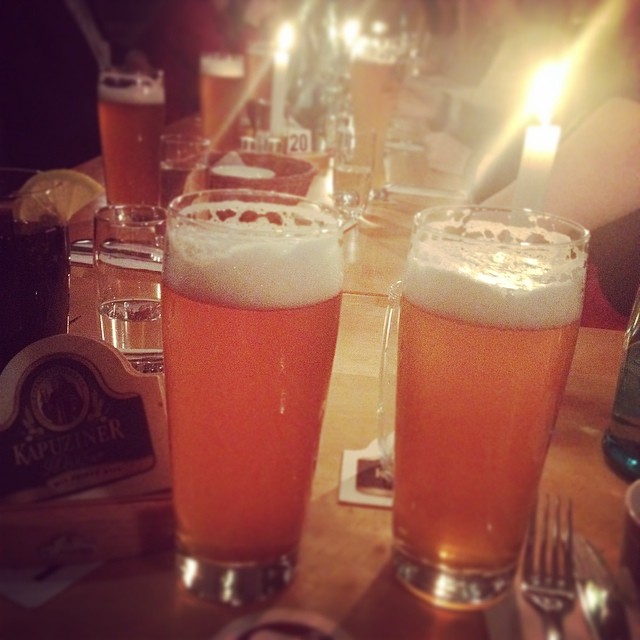 Pretty much every "best nightlife" list on the internet puts Berlin among the top spots. Why? Think beer, massive warehouse nightclubs, techno and a clubbing scene that doesn't start until after midnight but then goes to well beyond sunrise. Clubs like Berghain (which is actually housed in a converted power station) and Watergate have international reputations for being all-night raucous party joints. There's a reason Berlin's been called the best clubbing city in Europe.
Hong Kong's skyline just might be one of the prettiest in the world, especially when evening falls and the whole city glows over Victoria Harbour. For the best view, get right out on the water with a night cruise on the Star Ferry or take it in on land with an upscale view at the Intercontinental Hotel's Lobby Lounge—it's considered to have one of the best skyline views in the city. And when you're tired of the view (like you could ever be), head off to the historic Lan Kwai Fong district, which boasts a trendy nightlife scene.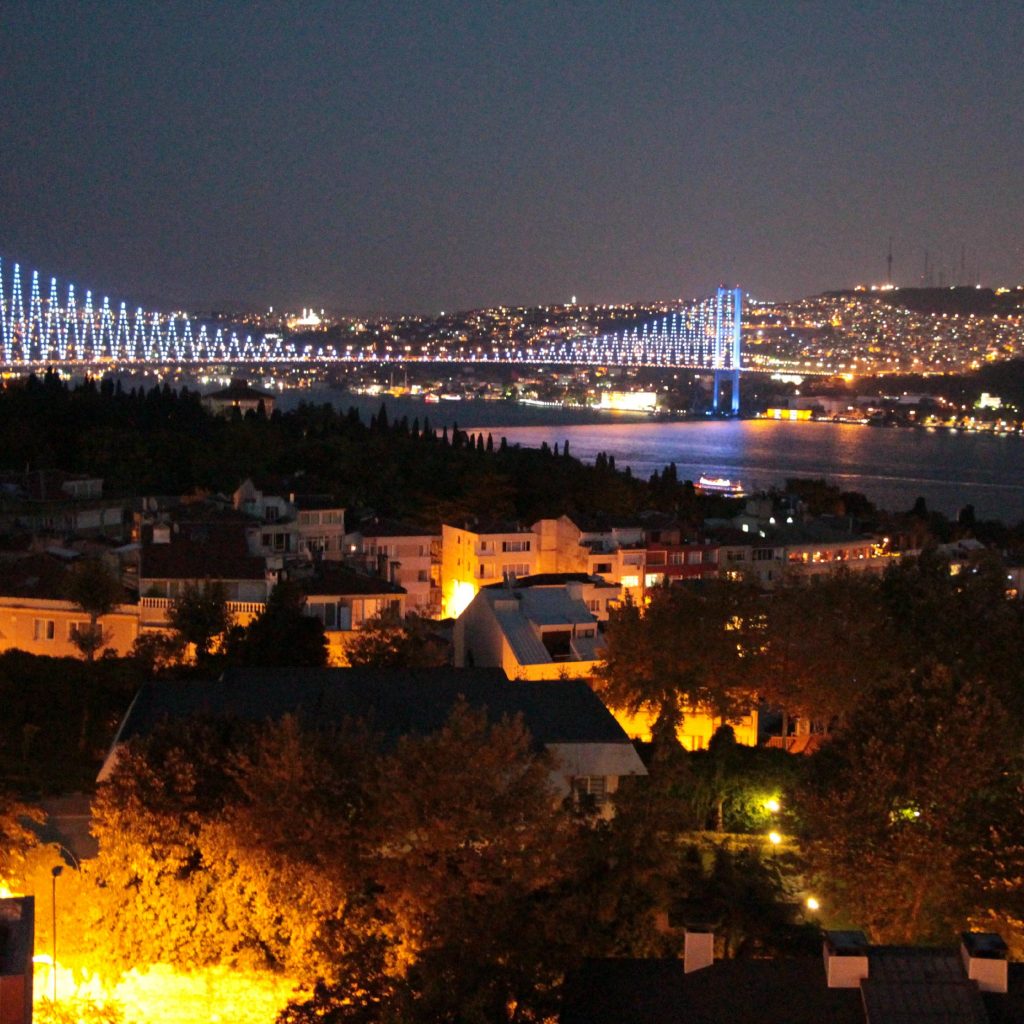 There's one thing guaranteed to mesmerize every visitor to Istanbul: the Bosphorus. Even long-time residents can lose hours sitting along the banks or looking over it from balconies and rooftops. By day, it's fascinating, as you watch ships move through one of the world's busiest waterways. But at night, it's pure romance. The city lights reflect off the inky black water, and the lit-up Bosphorus Bridge is pretty much the ultimate eye candy. And one of the best neighbourhoods for nightlife is Ortaköy, right on the banks of the Bosphorus. Hit up a club or settle in at a street café for rounds of raki, meze and shisha.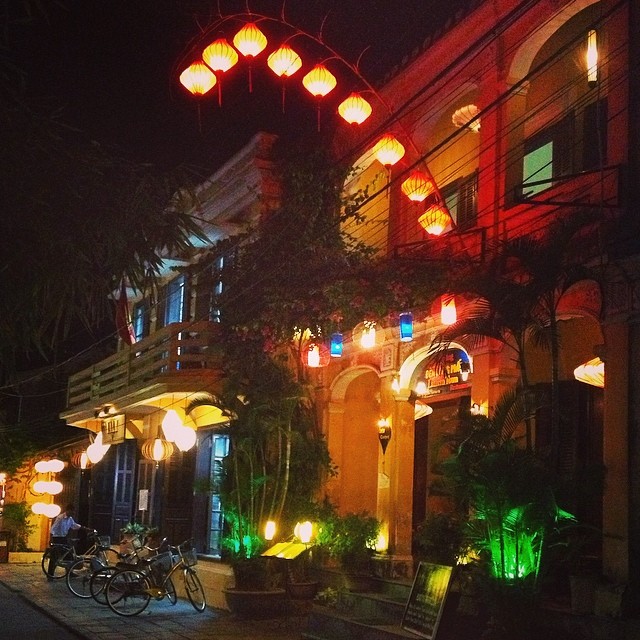 Hoi An is the kind of place that looks too pretty to be real. Which is kind of true. The preserved fishing village is both a UNESCO World Heritage site and a backpacker booze fest—not exactly an authentic experience of modern Vietnam. But regardless, it's positively beautiful, especially at night. Lanterns hang in the streets, pop-up vendors sell everything from street food to souvenirs, and tourists wish on candles that they then send floating down the Thu Bồn River as dusk falls. It's ridiculously pretty, full of history and a great place to down several cheap beers or buckets with new backpacker friends.
Tell us: what's your favourite city to explore at night?